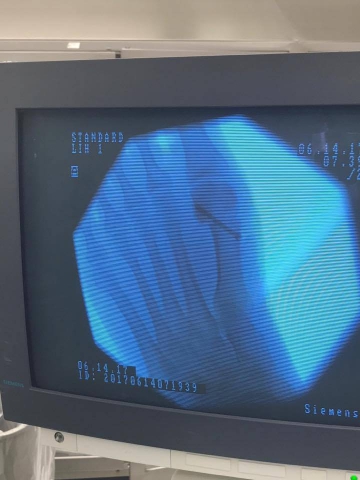 - June 17, 2017 /PressCable/ —
Dr. Michael Fanous, a California-based board-certified podiatric surgeon with expertise in endoscopic, minimally invasive procedures that can get patients back on their feet that same day, this week unveiled his latest groundbreaking development: the Buttonhole Bunionectomy.
Designed to be even less invasive than previously available bunion surgeries today, the Buttonhole Bunionectomy requires an incision that is approximately 10% of the normal "open" incision today.
"It's just like the rest of medicine, constantly evolving, doing things with smaller incisions, and always aiming for less recovery time for the patient," said Dr. Fanous. "After countless hours of practicing and perfecting this new technique, I am excited to announce it is now available to my patients here in California."
The Buttonhole Bunionectomy will require less time off from work for the patient to recover. Previously more common on the East Coast of America, Dr. Fanous is integral to its transition out to the West Coast of America. Dr. Fanous is hoping that this procedure gains traction in all areas of the States.
How it works: the procedure ends with an incision that is closed with glue, rather than sutures. By using glue, there is no need for subsequent stitching removal.
Additionally, Dr. Fanous plans to professionally teach about his new procedure so other podiatric surgeons are able to provide this kind of non-invasive procedure to their patients, too.
"Medicine is meant to be shared, especially when new techniques like this improve pain, recovery time, and effectiveness altogether," said Dr. Fanous. "Spread the word on the official launch of my Buttonhole Bunionectomy, and head on over to my site today to learn more about my operation locations."
Dr. Fanous is a renowned, international lecturer and speaker to physicians and surgeons on the latest cutting edge surgical procedures available to them today. He has also done extensive volunteer work for patients overseas all over the world.
Release ID: 208839