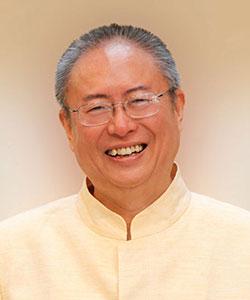 - December 2, 2021 /PressCable/ —
Healing and transformation expert, Dr. and Master Zhi Gang Sha is excited to offer a unique healing session on Sunday, December 5th from 9:00 – 9:30am ET featuring one of his most notable healing modalities: Tao Song.
According to Dr. and Master Sha, singing can touch us instantly and deeply to make us happier and healthier. He has developed Tao Song, an especially healing form of song because it brings Source energies through one's singing channel. A skilled Tao Song Singer can channel and emit very high frequencies filled with positive information, energy and matter that can positively impact listeners, helping them to heal and make positive life changes.
Though the idea that sound frequencies can promote healing is not widely discussed, it has plenty of science behind it. We now "know" that sound healing is "real". Research shows that certain frequencies can help heal various conditions as well as promote and effect positive changes in cell activity and many physiological functions. We also know that higher frequencies have greater healing power and lower frequencies can serve to create more stress, disharmony, etc.
Sound healing comes in many forms (i.e., music, toning, an emitted frequency from a machine, etc.), but what do we have with us at all times?
Our voice. Our soul. Our song.
We also have a connection to Source that we can learn to draw upon and bring through our song (this is a unique training that Master Sha offers). As a Tao Grandmaster and Healer, Master Sha's connection to Source is clear, powerful, and palpable.
When he sings his Tao Song, the very high, gentle frequencies, vibrations, positive information, energy and matter of Tao Source flow to everyone present to create a positive field and infusion of Source information and energy that can heal and positively shift their fields, challenges, and requests.
Master Sha is offering a Tao Song Healing at this event on Sunday, Dec. 5th from 9:00 – 9:30am ET. It is his first Tao Song Healing Event in recent years. Master Sha always makes "first events" powerful and special. This half hour session could catapult participants into new territory that is uplifted and highly positively charged! It's a great way to start the holiday season!
About Dr. and Master Sha
Dr. and Master Zhi Gang Sha is a renowned spiritual healer, teacher, and best-selling author with an MD degree in Western medicine from China and who is also a doctor of traditional Chinese medicine and acupuncture. Creator of Soul Mind Body Medicine, Tao Healing, and the Tao Calligraphy Healing Field, he has traveled the world for over 20 years empowering people to heal themselves and others through the power of soul. Master Sha was named the Spiritual Innovator of the Year in 2020 by the International Association of Top Professionals and has received widespread recognition for his service to humanity, including the Martin Luther King, Jr. Commemorative Commission Award for promoting world peace.
Release ID: 89055208