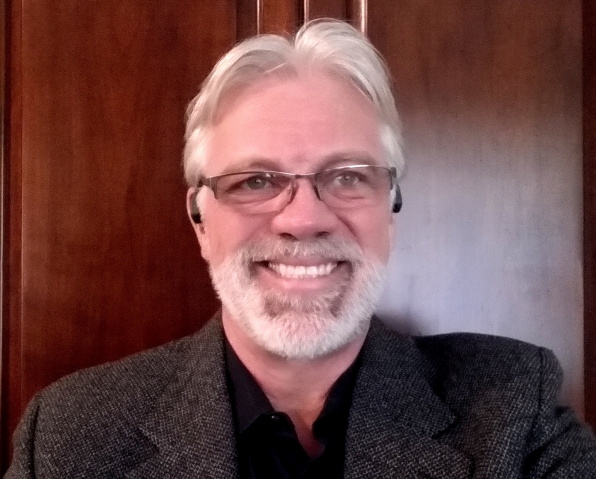 - May 2, 2017 /PressCable/ —
Dr. Jeff Audibert, MD, the 1 Minute Healer, founder of Life Enrichment Resources, will share his experiences using the principles of Energy Medicine to heal patients with chronic pain at Morter HealthSystem's conference, Engineering the Quantum, a Transformation Retreat, on May 7. Dr. Audibert, a medical doctor who uses alternative and complementary approaches in addition to mainstream medical techniques, has been a certified Energy Healer for nearly 19 years. Attendees will learn how anyone can use Energy Healing to reduce discomfort and improve the quality of their life. Additional information about the techniques he uses in his practice can be found on his Facebook Page, FB.me/FinallyBePainFree.
Morter HealthSystem describes Engineering the Quantum, a Transformation Retreat, as "an examination of all the little pieces which make us what we are. It is using the knowledge we have to empower us – to blow out all the blocks which keep us as individuals from rising higher. It is a total immersion into yourself." Held at Morter Farm in Rogers, the conference takes place over three days, from Friday, May 5, through Sunday, May 7.
Registration information is available by calling Morter HealthSystem at 1-800-874-1478
About Morter HealthSystem
The Morter HealthSystem for doctors is dedicated to research, teaching, promoting and fulfilling the needs of doctors and health care practitioners around the world. And, it's an association of healthcare practitioners who receive the latest technique and nutrition updates as well as patient education materials on their Morter HealthSystem website for doctors.
For more information about Morter HealthSystem, call 1-800-874-1478 or e-mail at info@morter.com.
About Dr. Jeff Audibert, MD
Dr. Jeff Audibert, MD, the 1 Minute Healer, graduated from Tufts Medical School and has practiced Emergency Medicine for 32 years. He has used alternative and complementary modalities, including Energy Healing, to treat patients for over 20 years, and is a certified Health, Wellness, and Longevity coach. For additional background information or to schedule a free 30 minute consultation, call Dr. Audibert at 479-633-4102
Release ID: 192476