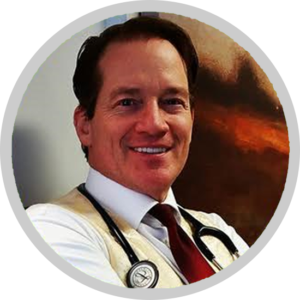 - November 27, 2018 /PressCable/ —
Minneapolis, Minnesota- Dr. Dodson, Physician and founder of Dodson Pain Consultants in Minneapolis, MN wants to educate folks in the area seeking out medical cannabis certification on the process of evaluation and qualifications for medical cannabis certification in Minneapolis. Dr. Dodson of Dodson Pain Consultants wants to be clear about the two most important steps when it comes to medical cannabis certification, "any patient in Minnesota seeking out their certificate for medical cannabis must be a legal Minnesota resident and have been medically diagnosed with at least one of the qualifying conditions."
For potential patients wanting to know what medical conditions might qualify them for medical cannabis certification, Dr. Dodson and Dodson Pain Consultants have compiled a list on their website which includes the following qualifying conditions; • Cancer associated with severe/chronic pain, nausea or severe vomiting, or cachexia or severe wasting, Glaucoma, HIV/AIDS, Tourette Syndrome, Amyotrophic Lateral Sclerosis (ALS), Seizures, including those characteristic of Epilepsy, Severe and persistent muscle spasms, including those characteristic of Multiple Sclerosis, Inflammatory bowel disease, including Crohn's disease, Terminal illness, with a probable life expectancy of less than one year, and Intractable pain.
Once a patient has been evaluated by a qualifying physician and been diagnosed with one of the medical conditions from the list above, they would need to register online using a private email address (one that is not used by or with their employment). The Dodson Pain Consultants staff say they are available to assist all patients with their online registration and according to the practitioners, In order to register, patients will need the following:
• The link in the email from the Office of Medical Cannabis.
• Your name, address, and phone number.
• Government-issued ID: state ID, driver's license, or passport (scan or photo from phone).
• Government assistance plan ID: SSI, Social Security Disability, Medical Assistance, CHAMPVA or Medicaid ID.
• Credit Card to pay the registration fee
After patient medical cannabis approval in Minneapolis, MN- They will receive an email with account approval information, then the patient will need to complete the patient self-evaluation report, and finally, complete the patient self-evaluation report to expedite their visit to the cannabis patient center.
The Minneapolis Pain Consultants believe their step-by-step guide for medical cannabis certification will be extremely helpful for those looking for medical cannabis care in Minneapolis.
Any interested potential patients are encouraged to visit the Dodson Pain Consultant website at https://www.dodsonpainconsultants.com/ or contact the amazing staff at 763-588-7099
Release ID: 450196