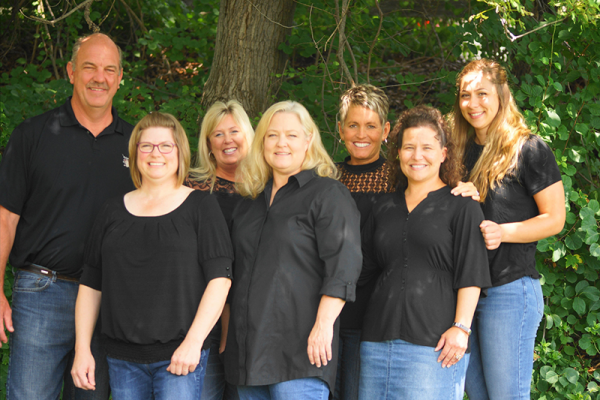 - October 2, 2020 /PressCable/ —
MUSKEGON, September 24, 2020 — Dr. Bruce G. Jones Dentistry has announced that it offers dental implant services for Muskegon, Michigan, and the surrounding area. Dr. Jones has been a Muskegon dentist for 30 years. He provides comprehensive family, cosmetic, and restorative dentistry. Alongside him, Dr. Richard L. Albright works as a second dentist in the practice.
Implant dentistry has been done for over three decades. It is a safe and superior solution for missing teeth.
For more information on the dental implant service, please visit the website at https://muskegon.dental/services/dental-implants.
There are two main types of dental implants. The most common type of implant is the endosteal. This implant procedure involves placing an anchor in the jawbone. The anchor resembles a small screw and is usually made of titanium. A connector is then attached to the anchor. Finally, a custom crown is placed on the connector. Dental implants can also be used as anchors for dentures.
Implants offer many benefits. They are safe, secure, and durable. In fact, they are the closest thing to natural teeth. They will help to:
+ Restore smiles and boost confidence
+ Improve oral health and function
+ Improve speech and comfort
+ Maintain healthy bone structure
+ Provide a long-term tooth replacement solution
There are a few things that need to be taken into account when considering implant surgery. There must be enough bone structure to support the implants. The gum tissue needs to be healthy. Sinus structure needs to be adequate, and the patient's overall health must be good.
Sometimes, other treatments are necessary before implant surgery. Drs. Bruce G. Jones and R.L. Albright, Jr. will work with patients to determine their individual needs and recommend the right treatment. For more information or to schedule a consultation, call (231) 780-5158.
About Dr. Bruce G. Jones, DDS
Dr. Jones has been a practicing dentist for 30 years and enjoys building relationships with his patients. He creates unique, individual experiences based on the comfort and care appropriate for each patient. Dr. Jones earned his doctorate in dental surgery (DDS) degree from the University of Michigan and is a member of the Michigan Dental Association and American Dental Association. As a lifelong Muskegon local, Dr. Jones is dedicated to providing personal, comfortable care for patients in the community and beyond. The office is located at 30 W Norton Ave, Muskegon, MI 49444.
Release ID: 88979065