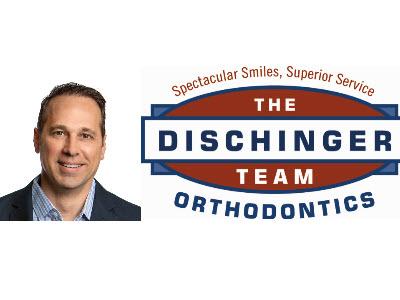 - June 22, 2020 /PressCable/ —
Dr. Bill Dischinger from The Dischinger Team Orthodontics in Lake Oswego, OR is a thought leader in orthodontics and is asked to speak all over the world at events relating to teeth straightening, and clear aligners in particular. More information here https://dischingerteam.com/
Covid-19 has been an opportunity for his team to look at ways to make treatments less hands-on. Things were already heading that way with many patients moving away from traditional braces and towards clear aligners. For those patients, not having to work hands on with the braces and wires better suited where things were at with the pandemic.
He adds 'Already moving to be more hands-off, has been a bonus in this environment. It's allowed us to do more virtual appointments because I can check how the teeth are moving and the aligners are fitting virtually.' That is something he expects to become common regardless of the pandemic because people are loving the flexibility and convenience of this service.
There are many options now for clear aligners since the end of Invisalign's 'monopoly' with the expiration of many of their patents. Bill says that other brands often offer patients more comfort and high quality results. He explains that in every profession, great ideas are expanded on and innovated by other companies and that is what has happened with clear aligners since other companies were able to compete with Invisalign.
So, as well more 'tele-ortho' or 'virtual-ortho', things are happening at the orthodontics office in Lake Oswego, OR to keep you safe and comfortable.
People can't come into the office until it's actually their appointment time. The team will go out to the car and bring them into the office and take their temperature. By limiting it to just have one patient coming in at a time, staggering the appointments, and without other family members in the office, they are able to properly distance and keep themselves and their patients safe.
For the time being that means a little less 'quality time' with the patients and their families which Bill and his team are really missing. It's the thing that makes them stand out, the fun and energetic atmosphere and the relationships the team has with patients. But it's temporary, and their massage chairs in the reception room will be available again for patients and family hopefully very soon.
For more information on Dr. Bill Dischinger from The Dischinger Team Orthodontics in Lake Oswego, OR you can visit https://dischingerteam.com/ or call 503-635-4439
Release ID: 88964736