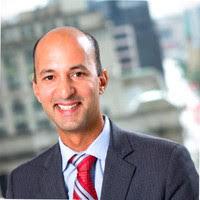 - December 14, 2020 /PressCable/ —
DALLAS, TX, December 14 – CHRISTUS Health executive vice president and chief clinical officer Dr. Sam Bagchi will pen his book on healthcare and public policy.
He will also cover on his book topics on patient advocacy and racial diversity that exists in the healthcare system.
Dr. Bagchi is known for his remarkable, high-level informatics and quality initiatives in leading the United States health systems.
He joined CHRISTUS Health in 2017, a Catholic, not-for-profit system that delivers a quality and complete healing experience for patients.
His role at CHRISTUS Health includes finding ways to support the medical staff with the information and technology they need to fulfil their jobs with confidence.
Dr. Bagchi is also responsible for designing and implementing evidence-based best practices that promote patient safety and improve the patient experience of care.
In the present health crisis brought about by the coronavirus disease 2019 (Covid-19), Dr. Bagchi's expertise has allowed CHRISTUS' infectious disease tracking system to keep up with the standards of state.
With his effective clinical and quality strategy, CHRISTUS was one of the first health care systems in Texas to submit Covid-19 data in the new format.
Dr. Bagchi has held significant positions at Presence Health, Methodist Health System, Vanguard Health System, and Emerson Hospital prior to his employment at CHRISTUS, http://www.christushealth.org/.
Dr. Bagchi was born in India but has spent most of his life in the United States. He considers his grandparents from his mother's side as her greatest influencers in life, especially his grandmother, who works as a nurse.
He earned his medical degree from Indiana University and completed the Internal Medicine residency program at Beth Israel Deaconess Medical Center, where he served as a Harvard teaching fellow.
Dr. Bagchi has appeared in several trade publications and is a sought-after speaker on informatics, quality, and performance excellence.
He was also named to the prestigious Becker's Top 100 Health System Chief Medical Officers to know in the US.
Release ID: 88989678