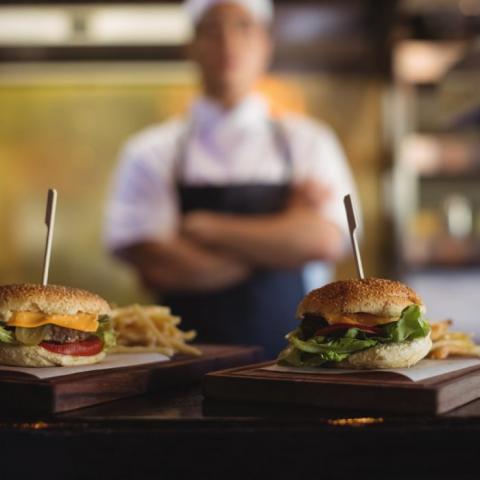 - March 31, 2021 /NewsNetwork/ —
BOSBurger, located at Dorchester Ave, in Dorchester, Massachusetts, has announced the launch of premium burgers that are made strictly from cows that have not had any antibiotics or hormones, which multiple scientific studies have proven to be a healthier choice for consumers.
More information is available at https://antoniosdorchester.com/bosburgermenu
With the latest announcement, the company will serve burgers made from locally sourced ingredients and beef that is 100% antibiotic and hormone free. In addition to burgers and fries, BOSBurger also serves appetizers, drinks, desserts, milkshakes, smoothies, salads, hot dogs, and fried chicken.
Organic meat is the meat of an animal that has not been given hormones, antibiotics, or man-made pesticides in its feed. The National Organic Program (NOP) is the federal regulatory framework governing organically produced crops and livestock. The U.S. Department of Agriculture (USDA) oversees the program and enforces the NOP regulations.
In order to qualify as organic many strict standards must be met. Some of these include: animals can't have any antibiotics or growth hormones, they can't be fed mammalian, poultry protein, or by-products, their feed must not have been exposed to pesticides, growth hormones, or fertilizers, and they must have access to the outdoors.
Recent studies have evaluated and compared organic and non-organic beef sold in retail stores. The studies concluded that organic beef had significantly higher levels of antioxidants than non-organic beef. Antioxidants have been proven to help protect against harmful diseases. BOSBurger aims to provide consumers with an alternative to fast food burger chains that do not take into consideration the importance of fresh and locally sourced food. Every type of burger on their menu from beef to turkey is prepped and formed daily and served on a brioche bun.
A spokesperson for the company stated, "BOSBurger is undergoing a revamp for 2021 to become a staple neighborhood burger joint that will serve premium burgers that have no antibiotics or hormones in the cattle that our beef is processed from and have a selection of french fries that will be different from any of our competitors."
Interested parties can find additional information including a complete menu at https://antoniosdorchester.com/bosburgermenu
Release ID: 89003457