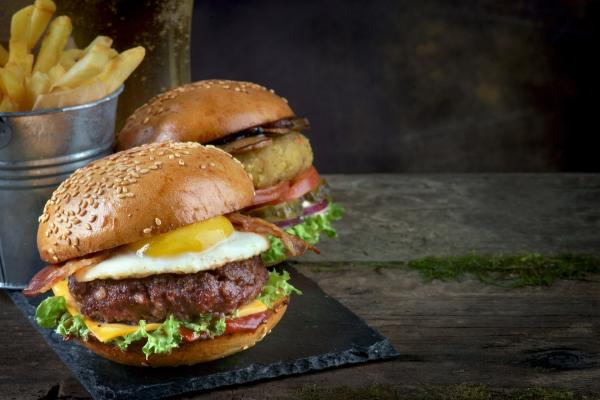 - June 28, 2021 /NewsNetwork/ —
BosBurger, a restaurant based in Dorchester, Massachusetts, that specializes in sophisticated, premium burger meals, has launched a new menu.
More information can be found by visiting https://antoniosdorchester.com/bosburgermenu
The recently launched menu includes a wide selection of burgers that are made using high-quality ingredients that are fresh and locally sourced. The menu also features a wide selection of sides, drinks, starters, and desserts.
The company says their burgers are a premium and high-quality alternative to fast food. They specialize in creating a selection of turkey, chicken, and beef burgers, as well as hot dogs and sandwiches.
A spokesperson for the restaurant says, "Boring burgers aren't our thing. We specialize in sophisticated burgers that are made from locally sourced ingredients and beef that is 100 percent antibiotic and hormone-free."
Customers can choose between the restaurant's signature Bos Burger, a Bos Cheeseburger, and the Bos Bacon Cheeseburger. Other popular choices include the Impossible Burger, the Bos Burger Crispy Chicken Sandwich, and the Bos Burger Grilled Chicken Sandwich. A Bos Turkey burger and an American Kobe Hot Dog are also available.
A range of appetizers is also included as part of the launch. The appetizers menu features chicken tenders, sweet potato waffles, chicken wings, and more. Customers can choose items such as brownies, chocolate cake, and cheesecake for dessert. They will also find a wide variety of drinks, milkshakes, and wing sauces, such as honey mustard and blue cheese, on the menu.
Interested parties can order online via the company's website. The menu is also available for customers who want to dine in at the restaurant. The restaurant is open 11am to 9.45pm on Mondays to Thursdays and 10.30am to 10.30pm on Fridays. Customers can also dine in on Saturday between 11am to 10.30pm and Sunday from noon until 9.30pm.
Robert, a previous customer, says, "Great food, great service, very clean, and just a great place all around."
BosBurger is a neighborhood burger joint that is dedicated to providing premium quality burgers that offer superior taste. The company has been serving burger meals in Dorchester since 2018.
For more information on BosBurger and the launch of their new burger menu, visit https://antoniosdorchester.com/bosburgermenu
Release ID: 89030789