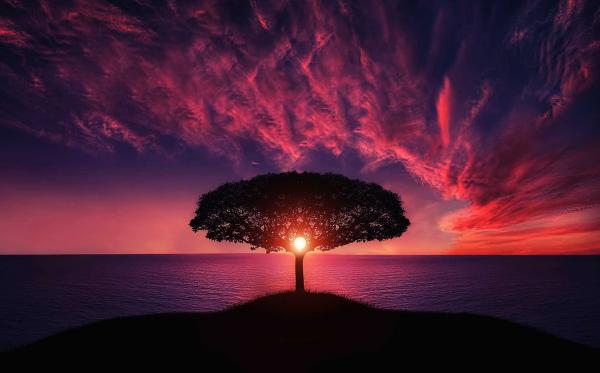 - February 14, 2019 /PressCable/ —
Martin Oaks Cemetery and Crematory, located in Dallas, Texas (8750 N. Central Expy, Suite 625, Dallas, Texas 75231) and Lewisville, Texas (1230 Kingston Drive, Lewisville, Texas 75067), also offers services to the residents of Ft. Worth Texas who are frequently facing the most difficult chapter of their lives.
Because of this, Martin Oaks Cemetery and Crematory is often asked questions that are almost impossible to answer. Here in this article, Martin Oaks provides the research needed to make a conclusion on your own about this general question; Can Retirement Kill You or does early retirement lengthen or shorten on your life. For more interesting observations on current events and community, check Martin Oaks well written blogs here, https://blog.martinoakscemeteryandcrematory.com/
Obviously, there are a host of variables, individual differences involved, so there is no one, for sure, answer on retirement. Not surprisingly, the issue of retirement has generated copious amounts of scientific research. Martin Oaks Cemetery and Crematory read many of these studies and the answer seems to be the same answer you find on "eternal" questions about life and death: it depends.
Summing up findings of this research points to two clear truths — retirement increases the chances for depression and it also increases the chances for physical ailments. Naturally as you age, physical ailments are bound to occur, but research is able to factor in usual age-related illnesses, so that the studies can be accurate.
A few years ago, researchers followed 12,000 Americans who entered retirement and discovered that heart disease, hypertension, stroke and arthritis cropped up at a high rate within the first six years after leaving work. Since countries around the world vary in retirement age — for example, in China it's 60, whereas it is 67 in Norway — a number of other studies done worldwide back up the notion that mental health and physical health change when you quit work, whether you are 55 or 65.
Two culprits may be at work here: reduction in income and reduction in social interaction.
In September of last year, Hawk Harrelson, famed major league baseball player and longtime Chicago White Sox broadcaster (almost 35 years) called his final game. Over the course of the past season, the 77 year old had cut back sharply on the number of games he announced, so his retirement was something gradually entered. The Hawk touched on this very issues during his last game: he said that he told his wife that retirement isn't all "that it's cracked up to be. There are only so many Walker, Texas Ranger episodes to watch." Hawk also noted that the part of his job he will miss the most is the conversations he had with fellow broadcasters, players, those who are part of the game of baseball.
Major League Baseball is notoriously a talking sport where every aspect of the game is analyzed (think hot stove league in the winter months where fans endlessly review the previous season), but Hawk is spot on about all retirement — we miss talking to those we have associated with on the job.
Studies indicate that meaningful leisure time activity, which needs to begin well before retirement, may offset some of the problems, especially that of depression. Golf, swimming, and other physical activities seem be beneficial for both mental and physical health — but research suggests that meaningful activities can be anything which absorbs and fulfills the retiree.
And then there is the other option: don't stop working.
A reduced work schedule sometimes is the ideal solution. Martin Oaks Cemetery and Crematory know two professionals in the mental health field who are beyond retirement age, but still see patients, just not as many patients. One of our co-workers had a parent who lived well into his 90's — he spent the last 20 years of his life working as a volunteer at local hospitals and vet clinics. He loved it. It's a balancing act that is tied up with emotional issues (feelings of self-worth, a sense of purpose) and physical activities which appear to effect life span in retirement.
Serving the residents of Ft. Worth Texas, Martin Oaks Cemetery and Crematory is located at 1230 Kingston Drive, Lewisville, Texas 75067 and 8750 N. Central Expy, Suite 625, Dallas, Texas 75231. There website can be found at https://www.martinoakscemeteryandcrematory.com/, they can also be reached 24/7 by phone at (469)605-7215.
Release ID: 481866