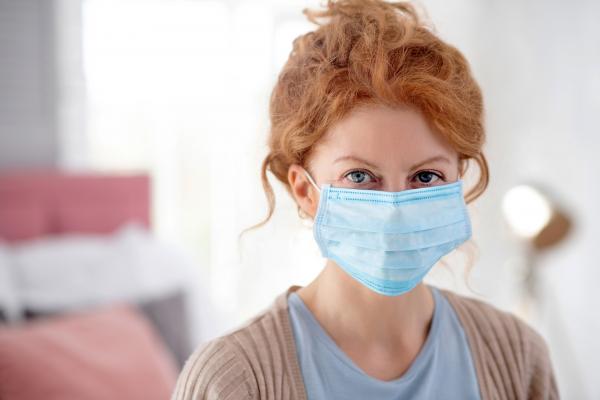 - July 27, 2020 /PressCable/ —
"To wear or not to wear?" The great debate may be settled thanks to new studies that delve into the efficacy of wearing masks to prevent the transmission of COVID-19, says board-certified Internal Medicine physician specializing in Geriatrics Michael Tehrani, M.D. Serving mostly senior patients (a particularly vulnerable population in terms of the virus) in his position at Brand New Day, Tehrani points to recent studies that suggest wearing masks is beneficial to the wearer and those around them.
"I realize that people value their personal liberties and are resistant to government mandates concerning their behavior," says Tehrani, who explains that Brand New Day is a Medicare Advantage prescription health plan available in 12 California counties. "But the data tell us that the simple act of wearing a mask will slow the spread of COVID-19 and allow society to return to some semblance of normalcy as soon as possible. Of course social distancing and frequent hand-washing are also critical to achieving that goal."
The U.S. National Institute of Standards and Technology tested 26 types of cloth masks made from a range of fabrics including lightweight flannel, cotton T-shirts, quilting cotton, cotton-polyester blends and polypropylene from reusable shopping bags. The study determined that donning a simple cloth mask will partially block viral droplets and wearing a fitted mask around the nose, cheeks and chin is even more effective.
Arizona State University says that the best cloth masks fitted to the face and made of woven cotton block up to 80% of particles, while those that aren't fitted properly or made of flimsy material filter out only about 20 – 50%. Surgical masks are estimated to block about 70% while N95 masks filter out about 95%.
"Even if you feel fine, it is still important to wear a mask," says Tehrani. "It is well established that people can transmit the virus for a couple of days before symptoms start. There are even cases where people who never develop symptoms can be contagious."
Brand New Day offers a number of specialty plans in addition to its standard Medicare plan. They include:
• Embrace Plan — for members with heart disease, hypertension and/or diabetes
• Bridges Plan — for members with dementia and Alzheimer's patients
• SelectCare Plan — for members who reside in long-term care (nursing homes) facilities
• Harmony Plan — for members with mental illness including major depression, schizophrenia, schizoaffective disorder, bipolar disorder and paranoid disorder
For qualifying members, the plans cover transportation to and from medical appointments; vision, dental and hearing aids; 24-hour/day nurse and physician line; and health nurses and life coaches. In addition, members with chronic illnesses are not only treated medically, but in a variety of other ways including:
• Education about the member's chronic or ongoing medical conditions and avoidable risks
• Nutrition
• Exercise
• Self-testing and monitoring
• Medication adherence to doctor orders
• Preventive care planning
• Linkage to community support programs
Brand New Day is a Medicare Advantage Prescription Drug Plan that offers comprehensive benefit programs designed for its members' unique healthcare needs. In addition to its Medicare only, Medicare and Medi-Cal members, the plan offers specialized programs for those with ongoing medical conditions including Diabetes, Cardiovascular Disease, Dementia and Mental Illness. It also serves those who live in long-term care facilities. Brand New Day's personalized approach is designed to keep its members healthy and independent and its team of caring healthcare professionals share one common goal — to improve the overall well-being of each member by offering members "healthcare you can feel good about."
For more information about Brand New Day, visit BNDHMO.com or call (866) 255-4795.
*****
Release ID: 88970102