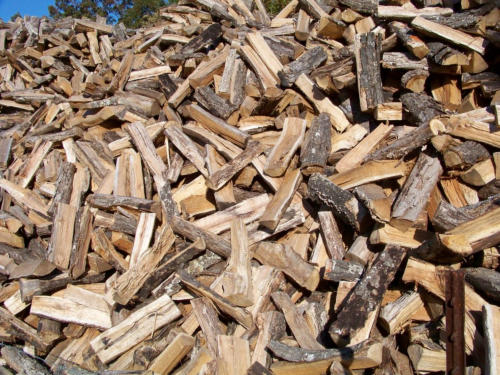 - October 27, 2018 /PressCable/ —
Chicago, October 26, 2018: Scott Dobbelare today announced the launch of a new accelerated fall delivery services for Chicago and St Louis. More information is available on the website: https://www.dobbelaredistributing.com/. Key features of the new service include a faster response time for all orders and a quicker delivery schedule. This allows the capability to connect with all three of Dobbelare Distributing's core clientele for: Firewood Delivery, Mulch and Landscaping Services, along with Fresh Produce Delivery.
"We are excited to be able to offer an accelerated firewood delivery solution to our clients, ensuring their easy connection with our staff and accessing all the services that we offer the community," said Scott Dobbelare. "As a full service company, we wanted to offer an improved firewood delivery system to our clientele." The capability to connect directly will enable the company to better understand consumer preferences and, most importantly, further extend the reach of all the offered services.
A new website with refreshed and simplified look, combined with enhanced content for Chicago and St Louis will improve client usability and the search functionality, and optimization for mobile devices allows consumers to better interact with Dobbelare Distributing online. Selected areas throughout the new website provide the opportunity to highlight informational reports and include links to watch videos, read informational posts, listen to audio, and sign up for exclusive report downloads and news, as well as offering a secured site to easily order any service that is provided.
"Our mission as a 21st century landscaping and delivery service is to connect clients with solutions and offer them extensive accelerated delivery and landscaping services," said Scott Dobbelare. "The accelerated firewood delivery provides an better service for our clients that will allow a better hearth and home environment and a quicker solution for their specific firewood, mulch and wholesale produce needs and issues."
The new Chicago secure site, www.DobbelareDistributing.com allows for more consumer information, such as changes in Chicago and St Louis firewood delivery schedules, service areas, new products and services with updates regarding special offerings.
About Dobbelare Distributing
Dobbelare Distributing's beginnings date back to the early 90's when Scott Dobbelare was just a freshman in high school. Every weekend Scott would ask his father Gary to drive him to St. Louis to peddle wood in the winter and mulch in the summer. Scott developed a strong business plan and reputation for delivering premium products and services with affordable pricing.
As the years passed, Scott's business continued to expand, eventually bringing his two younger brothers to join his team. Today, Dobbelare Distributing offers a diverse business offering the greater St. Louis and Chicago areas with premium products and delivery services.
The company has grown to distributing premium hardwood firewood in the winter months; provide mulching and landscaping services in the spring and through fall, in addition to distributing fresh seasonal produce to grocers and market retailers throughout the summer and fall. The produce distribution started with Missouri farms and now includes fresh produce from Missouri, Illinois, Indiana, Georgia and Florida.
Their strength has been in our strong family ties and a work ethic instilled from childhood. Our company family has grown to 24 employees and equipment to serve 5 states. Scott Dobbelare says "We are proud of our success as we all strive to grow our company and build our reputation for delivering premium products and services with customer service above reproach."
The core beliefs that Scott and his company team hold dear are simple: To deliver a high quality product with friendly service, and be a business that customers can count on year after year.
More information is available online at Google My Business or by calling direct at 815-342-7322 for Chicago or 636-515-6136 for St Louis.
Release ID: 433629