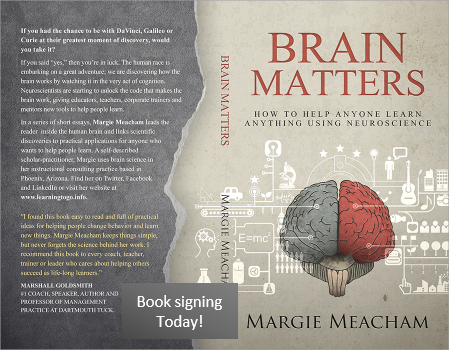 - November 18, 2021 /PressCable/ —
Margie Meacham, the founder of Learningtogo.info, has announced her new AI-drive platform to build educational chatbots. While chatbots have been in use in other industries, education and corporate training organizations have been slow to adopt these conversational aids for their own audiences. In announcing the launch of her innovative platform, Meacham explained how it works:
• We give each member of your team the coaching conversation they need – then automatically track and measure success.
• We give every member of the team the consistent, specific, personalized feedback they need to succeed.
• Our chatbot never gets tired or too busy to help. As long as you have an Internet connection, you can pick up your private coaching session right where you left off, from nearly anywhere.
These chatbots are designed to:
• Help learners find the best courses for them by talking to a "virtual consultant" bot who can match courses to learner's interests.
• Provide "always on" practice and skill reinforcement by introducing the learner to a realistic "customer bot" to practice conversations.
• Go beyond the traditional multiple-choice quiz to provide a challenging learner assessment.
Meacham first became interested in neuroscience when she was a young girl struggling with dyslexia. She eventually hacked her own learning process, enabling her to graduate as her high school's valedictorian and summa cum laude from college and graduate school. Today, as the Chief Freedom Officer of LearningToGo, she designs customized, AI-based learning solutions that leverage our understanding of the human brain and how it learns. As a writer and in-demand speaker, Meacham is bringing her premium chatbot service to a wider audience by offering a "semi-custom" option at a fraction of the cost of building a new bot from scratch.
Do You Need a Chatbot? Find out by taking this simple quiz on the Learningtogo site.
More information can be found at https://www.learningtogo.info
Release ID: 89053225