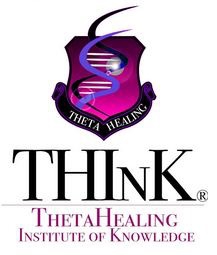 - June 16, 2016 /PressCable/ —
A new theta healing therapy service has launched, run by Victoria Cottam, who specialises in therapeutic and healing services in person or over the Internet using Skype. She describes it as a way to access a deep meditative state, using brain waves as a way to help with affirmations, visualisations, meditation and healing.
More information about the service can be found on Victoria's website at: http://www.befreebehappy.co.uk/my-services.html
Victoria explains that her therapy service is born from a traumatic childhood, which gave her a number of experiences that she needed to make peace with. She says that her parents argued and fought, and when she was nine years old they divorced. This meant that from the age of 12, Victoria was responsible for caring for her brothers and sisters.
As she grew up, Victoria experienced an unhealthy relationship and had to deal with mental, physical and sexual abuse, high levels of stress, and addiction to drugs and alcohol. These instances formed the building blocks for her therapy company, which she now runs with clients all over the world.
The new theta healing service is based on the theory that patients can tap into the meditative state that everyone experiences when they fall asleep. Victoria underscores that she can help patients to connect to a universal web of consciousness that can help to resolve physical, emotional, relationship based, financial and spiritual issues.
Throughout the session, the customer will be in a totally relaxed state while Victoria investigates their core belief systems, helping to dissolve old beliefs into new positive patterns. She explains that the process builds on genetic ancestral DNA patterns and core consciousness to help people to make profound changes.
She said: "I have come to realise how important it is to be balanced with Mental, Emotional, Physical and Spiritual Wellbeing. If one is neglected it will cause the others to be out of alignment in some way or another."
She added: "Because of this I offer different treatments depending on what you need to feel good and move forward with your life."
http://www.befreebehappy.co.uk/my-services.html
Release ID: 119818