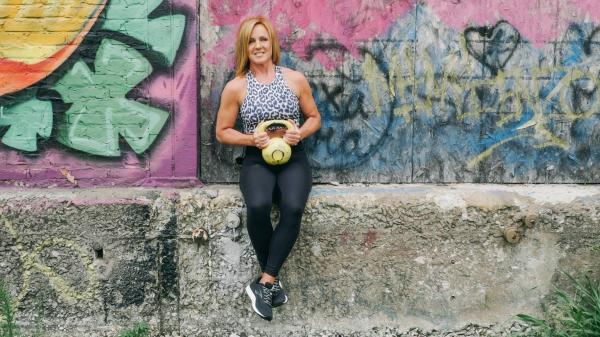 - May 25, 2021 /NewsNetwork/ —
Health Coach Pam Klim launched a new Fit & Fabulous Lifestyle DNA-based coaching program for weight loss and wellness. The program uses a DNA test to identify key markers that help Klim customize a weight loss regimen.
Interested parties can find out more at https://www.instagram.com/pamklim_fitfablifestyle/channel
Pam Klim offers personalized one-to-one coaching and leadership on nutrition, fitness, weight loss, performance, and general health and wellbeing. The new coaching program is customized to each client and based on their DNA profile. After a DNA fitness test, Pam can create a tailored lifestyle, exercise, and nutritional program to help clients eat and work out in harmony with their genetic profile.
The Fit and Fabulous Lifestyle also includes supplementation, advice on how to hack sleep and manage stress effectively, enabling participants to optimize their health, fitness, and appearance.
The aim is to help clients stick to their daily fitness and nutrition goals. Each person receives a sustainable and practical program to follow and is given a 30 Day "Burn Box" that includes the supplements, snacks, and tools they need to get started. Additionally, Pam provides support, advice, and encouragement through regular check-ins and texts to help clients stay on track with their program.
Visit https://www.facebook.com/FitAndFabulousLifestyleWithPamKlim for more details.
The Fit and Fabulous Lifestyle is centered around working with, not fighting against, a person's genetics. DNA results can reveal specific risk factors that make certain popular methods like a keto diet, intermittent fasting, or endurance training inappropriate or even counterproductive for some people. Many people may be prone to obesity, rebound weight gain after dieting, addictive tendencies, impulse eating, and slow metabolism. A DNA fitness test will highlight specific areas that once identified, can be addressed through this tailored program.
Pam Klim is a sought-after coach and fitness trainer. She specializes in DNA-based programs that have helped many clients who struggled to lose weight or who lacked motivation work out effectively.
Pam says, "If you are on the Keto eating plan or Intermittent Fasting how do you know which one is right for you? If you are doing endurance cycling, lifting weights, or HIIT, how do you know which workout is right for you? That is all information that the DNA fitness test will reveal."
For more information and videos, visit https://www.facebook.com/FitAndFabulousLifestyleWithPamKlim/videos
Release ID: 89019043