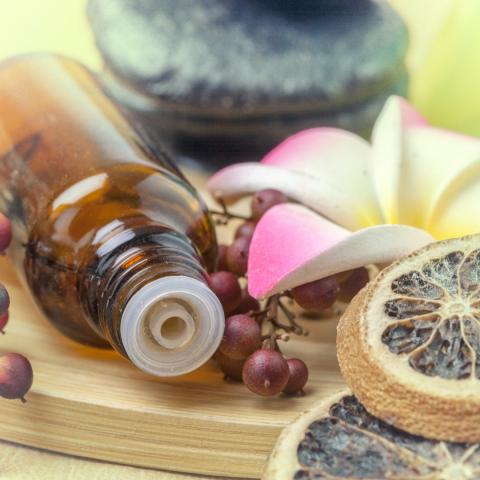 - February 19, 2021 /NewsNetwork/ —
Loving Essential Oils, an expert family-owned online aromatherapy resource, has launched its natural and holistic health services, offering premium-quality printable recipe guides and wellness resources.
More information is available at https://www.lovingessentialoils.com/collections/essential-oil-guides
Loving Essential Oils offers people the know how to incorporate aromatherapy and essential oils into their everyday lives, by creating all-natural, DIY blends and recipes for at-home beauty and relaxation. Loving Essential Oils' newly launched wellness guides offers a selection of printable resources, making it easy for people to create their own aromatherapy blends from home.
You will find recipes with essential oils for roll-on remedies, natural massage oils, aromatherapy blends, on-the-go perfumes, and homemade remedy sticks.
Creating diluted essential oils, diffuser blends, homemade DIY projects, beauty tinctures, hair serums, and customized wellness products can be simple with the resources offered by Loving Essential Oils. The brand features essential oil and aromatherapy printable guides produced by certified aromatherapist Jennifer Lane, available online.
These aromatherapy downloadable guides include the Ultimate Essential Oil Recipes, the Pumpkin Spice Recipes Guide, and the Essential Oil Cleaning Guide with Printable Labels. Through these guides, essential oils can be used to improve many aspects of peoples lives, including changing how they relax, clean their home, treat illnesses, and remedy chronic pain.
Additionally, Loving Essential Oils offers wellness guides and ebooks on topics like Sun Salutations, Gratitude, Affirmations, and many more. You will also find a selection of printable journals for sale on a variety of topics like goal setting, gratitude, time management, and self-estem just to name a few.
Loving Essential Oils has recently updated there printable Essential Oils Checklist printable guide to include the botanical names of oils, kid-safe oils for children over 2 years, and notes on what essential oils to avoid during pregnancy and breast feeding.
More information is available at the URL above, or by visiting https://www.lovingessentialoils.com/collections/essential-oil-guides
Release ID: 88997872