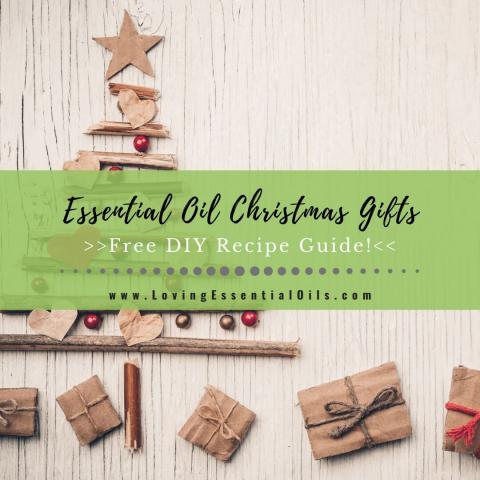 - December 6, 2019 /PressCable/ —
The aromatherapy blog, Loving Essential Oils, has published a new how-to guide dedicated to helping Oily Users learn 12 easy essential oil recipes that they can make and give as Christmas gifts. This guide will also have information useful to anybody interested in crafting all-natural gifts for wellness that friends and family will love to receive.
Interested parties are invited to review the how-to guide in full on their website: https://www.lovingessentialoils.com/blogs/diy-recipes/essential-oil-gifts
This most recent how-to guide from Loving Essential Oils contains beginner-friendly recipes with detailed instructions, designed to be used by people who want to enjoy the therapeutic benefits of using essential oils in their homemade gift projects. Those who want to give their handcrafted products to others as valuable gifts. The DIY gift guide teaches 12 easy essential oil recipes that can be made by hand and given as Christmas gifts. quickly, easily and with as little stress as possible.
Loving Essential Oils states that this accessible, easy to follow guide provides all of the information necessary to quickly, easily and with as little stress as possible.
Here are a few topics the How-To Guide Covers: Body Oils – Learn how to make a body oil that can nourish and soothe the skin with lavender and frankincense essential oil. Sugar Scrubs – Renew and refresh skin with an exfoliating sugar scrub, includes a Heavenly Body Scrub recipe. Body Butter – Learn a simple no heat method to create a body cream that makes a luxurious gift.
When asked for more information about the guide, the reasons behind creating a guide on DIY Christmas Gifts using Essential Oils and what they hope to accomplish with it, Jennifer Lane, Founder and Owner at Loving Essential Oils said: "I hope that this DIY Guide will give the readers simple recipes they can make and share with others this Christmas. A bottle of essential oils may not be the best gift if you are gifting it to a new user. A better introduction to essential oils is through a homemade product that has essential oils in it. Even if you aren't into crafting DIY recipes, this guide will help you determine some top items to buy at your local craft or farmers market. But, I think that you will find that after you read the guide and see how easy it can be, you will WANT to make a homemade gift to give."
Oily Users and anybody interested in DIY Christmas Gifts using Essential Oils is invited to review the how-to guide online: https://www.lovingessentialoils.com/blogs/diy-recipes/essential-oil-gifts
More information about Loving Essential Oils itself can be found at https://www.lovingessentialoils.com
Release ID: 88937910