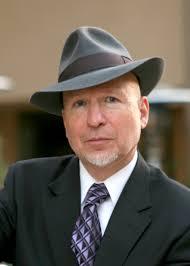 - April 12, 2021 /PressCable/ —
Lapin Negotiation Services, a firm specializing in negotiation and dispute resolution, has expanded its services. The practice areas covered by the business now include divorce, elder care, and malpractice.
Interested parties can find more information at http://lapinnegotiationservices.com
The expansion of the firm's services underlines its commitment to facilitating authentic processes of understanding, dialogue, and collaborative problem solving to reach mutually satisfying resolutions.
Studies suggest that dispute resolution methods used as an alternative to traditional court-based litigation meet with high levels of success. According to one such study, 65 percent of cases were settled through alternative dispute resolution, compared to a settlement rate of 29 percent when the method was not used.
Areas covered by Lapin Negotiation Services include negotiation consulting, representation, strategy advice, coaching, training, dispute resolution, and mediation services for governments, corporations, organizations, and individuals.
In a business context, the firm's negotiation expertise can increase clients' efficiency, value, revenue, and savings. Lapin Negotiation Services uses a methodology taught at Harvard Law School's Program on Negotiation, which emphasizes building strong, lasting relationships between the parties involved in a given negotiation.
Dispute resolution services are also available through Lapin Negotiation Services. Given the costly nature of litigation, the firm can coach and support clients through the negotiation process, or provide a specialist to conduct negotiations on their behalf.
The firm's practice areas cover commercial disputes, contract negotiations and disputes, civil disputes, homeowner association issues, real estate, workplace problems, and union negotiations.
Lapin Negotiation Services aims to transform the landscape of dispute resolution, rejecting adversarial posturing in favor of an authentic and collaborative problem-solving process. The firm's founder, Raphael Lapin, is a Harvard-trained negotiation expert who serves as negotiation advisor to many Fortune 500 corporations. Visit https://foreignpolicynews.org/2021/01/28/how-if-at-all-should-the-new-biden-administration-engagement-with-russia-change-in-order-to-best-meet-american-interests-contain-the-china-threat-and-improve-global-security to read his article about how governments should engage with each other.
A spokesperson for the firm said: "Our specialists in negotiation, dispute resolution, and mediation are supported by over 25 years of experience across a broad range of complex disputes. We are deeply committed to helping our clients by using every aspect of that experience."
More details are available at http://lapinnegotiationservices.com
Release ID: 89004749