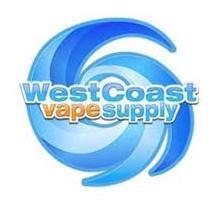 - November 25, 2021 /PressCable/ —
The company now offers a variety of hardware, starter kits, disposable vapes, salt nicotine vape juice, sub-ohm tanks, pod systems, and alternative products. The products serve as an economical solution to the costly products supplied by local vape shops. Additionally, the company is dedicated to serving a large variety of the latest and most popular vape brands that aren't widely available to local vape suppliers.
For more information, visit https://westcoastvapesupply.com/collections/vape-juice
Because electronic cigarettes are a convenient means of quitting smoking, their availability plays a crucial role in maintaining public health. With the launch of their products, West Coast Vape Supply aims to increase the availability of vaping equipment, helping smokers reduce the long-term side effects of tobacco.
According to a study done by Johns Hopkins Medicine, regular cigarettes contain over seven thousand chemical compounds, many of which are proven to be toxic. In contrast, electronic cigarettes contain fewer harmful chemicals. E-cigarettes heat nicotine extracted from tobacco, which has a much lower impact on health than burning tobacco products.
The vape juice that the company supplies contains only four main ingredients which are propylene glycol, vegetable glycerine, nicotine, and flavoring. Those ingredients help in the production of vapor and maintaining the flavor. Additionally, the company offers a wide range of vape brands that vary in strength based on the amount of nicotine they contain.
From vape juice bundles to daily usage vape kits and devices, the company offers several discounts for wholesale suppliers and retailers. Furthermore, the vape juice bottles come in four different sizes: 30mL, 60mL, 100mL, and 120mL. For more details, please visit https://westcoastvapesupply.com/collections/disposable-vape
About West Coast Vape Supply
West Coast Vape Supply, Inc was established in August 2013. The company is based out of Las Vegas, Nevada, offering competitive prices in the industry with fast USA shipping delivery. For over eight years, the company has been supplying the market with efficient products and personalized customer service.
A spokesperson for the company states: "We specialize in supplying vape juice at affordable prices. Even though we sell only premium vape brands, our e-juice deals are incredibly low priced in comparison to local retailers. We strive and take pride in being part of the incredible vape industry and look to further help millions of people to quit smoking analog cigarettes, and improve their health."
More details can be found at https://westcoastvapesupply.com
Release ID: 89054537