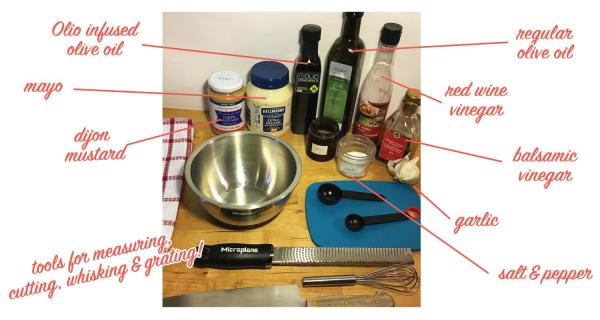 - July 16, 2019 /PressCable/ —
SoDo, Seattle, WA- Popular Seattle area dispensary has posted a new blog on their website showcasing DIY, "infused recipes" using Olio Infused Olive Oil.
Dockside Cannabis is the Downtown Seattle area's best dispensary. The business strongly sets themselves apart in many ways, including the diversity of the company's owners, Aaron Varney, Maria Moses, & Oscar Velasco-Schmitz.
The team had this to say about building the company's brand, "When deciding what kind of cannabis business we wanted to build, some key points came up; there weren't many medical cannabis shops owned by women and/or minorities, and there were very few places that felt wholesome or safe or comforting to shop in. The goal for Dockside was to build a place where everyone was included and everyone was welcome, the kind of place folks feel comfortable bringing their parents or grandparents to visit. Dockside aims to not only be the best in the industry but the best for the industry as well."
One of the main attributes of Dockside Cannabis dispensary in Seattle is their dedication to education and constantly providing their community with tips and other helpful ways to incorporate cannabis into their lives.
By offering these DIY infusion recipes on their website, https://www.docksidecannabis.com/diy-infused-vinaigrette-dressing/, the business aims to give the community a little extra zing to their daily routines.
This month, the business has featured a recipe for DIY Infused Vinaigrette Dressing. Maria Moses, one of the owners of Dockside Cannabis dispensary in Seattle, had this to say about the recipe, "This recipe is sure to satisfy everyone hungry for a good meal and a good time! This recipe is absolutely the tastiest, terpiest vinaigrette sauce in town, and it's so versatile! We also recommend pouring it on your favorite leafy greens or spreading it on hamburger buns to give the burger a good buzz. Folks can also use it in coleslaw, drizzle over corn on the cob or and even use it as a marinade for meat or veggies."
Dockside also has as some additional information on the infusion recipe as well as some disclaimers. The business recommends keeping remaining dressing refrigerated, as it should last up to a week. They also say the salad dressing is for topical use only made with food-grade ingredients *wink*, if consumed, folks WILL feel the effects.
Dockside also explains how to calculate the THC mg per Tbsp of the finished dressing:
First, read the label of the Olio bottle that was purchased.
Divide the total on the label by 16.
That will tell you how many mg's of THC are in each Tbsp of the Olio on its own. If the recipe is followed and 4 tbsp of Olio was added, then multiply the number you got by 4. That will tell reveal how many total mg's of THC is in the finished dressing. After mixing all of the dressing ingredients together there should be approximately 13 Tbsp of dressing (just over 3/4 c.), so to find the mg's per tbsp of the dressing, take the product from the last calculation and divide it by 13.
Dockside Cannabis dispensary in Seattle is located at 1728 4th Ave S
Seattle, WA 98134 they can be reached at (206) 531-0156
Release ID: 88896708