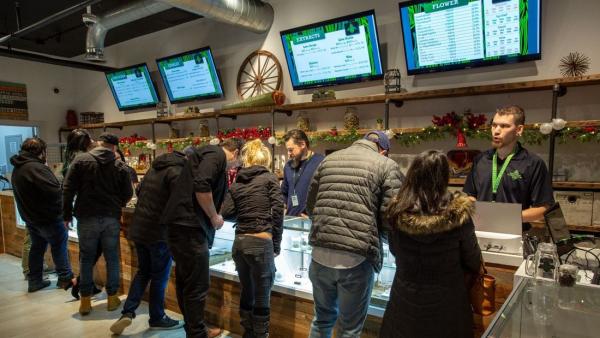 - August 28, 2019 /PressCable/ —
Fall River, MA – One of the premier medical dispensaries in Massachusetts is Northeast Alternatives.
Northeast Alternatives provides high quality products to patients who need it. It strives to make availability as simple as possible. Cannabis is handcrafted in a state-of-the-art facility with passion and love for the process. Wholesale products are carefully selected from suppliers sharing the same commitment to their craft.
At Northeast Alternatives, the customer is the first priority. All its products passed rigorous inspection by proven testing facilities while maintaining 100% compliance with all state regulations. The cultivation management team has a combined more than 60 years of experience. Cultivation and retail facilities offer the highest quality and most therapeutic environment for patients.
Northeast Alternatives says getting a MMJ card easy. The first step is to show proof that of Massachusetts residency such as a utility bill, current MA motor vehicle registration, US marriage certificate, to name just a few.
To receive a MMJ card, patients should have been diagnosed for a qualifying medical condition as determined by the Commonwealth of Massachusetts. Qualified conditions may include cancer, glaucoma, HIV/AIDS, hepatitis C, Lou Gehrig's Disease, to name just a few.
Next, the patient should receive a recommendation from a certified physician. When consulting the doctor, the patient should be transparent about their health condition. They should be clear about their current health situation and circumstances and why medical marijuana is beneficial to them.
If the doctor believes that medical marijuana can treat the qualifying condition of the patient, they will their recommendation for the patient to receive a medical card. The doctor will then submit an electronic patient certification to the Massachusetts Medical Use Program.
After receiving a recommendation, the patient will receive an email containing a unique 4-digit PIN as well as some instructions for completing their online application. The process of registration consists of two parts: Massachusetts Gov. Virtual Gateway and the Medical Use of Online System. After registering, the patient would just have to wait for their medical marijuana card.
About Northeast Alternatives
Northeast Alternatives takes pride in being the sixth dispensary in Massachusetts and the first in Southeastern MA to open to anyone over 21 years old. NEA is bent on pursuing its dream of providing consistent high-quality cannabis to all medical patients and recreational users who want or need access to the amazing benefits.
Release ID: 88910678