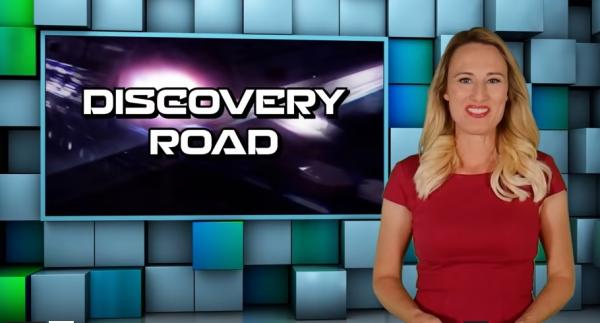 - October 29, 2021 /PressCable/ —
The first season of Discovery Road is now completed and is available for viewing. The program features independent artists and musicians performing their music. "You get to hear not only their music but also learn more about them, their story" stated Ivan Cavric executive producer. Season One is comprised of six episodes featuring four new independent artists per episode. Discovery Road was created by Kevin Gibson and Ivan Cavric on behalf of Rainsong Productions.
Rainsong Productions produces entertainment and information based content mainly for digital platforms such as Roku, Amazon and others. The main objective is to provide quality content, entertainment and information based programs with a positive message. Discovery Road compliments the objective by providing a platform for independent artists to showcase their talent and allow the audience to get to know them better.
Season Two is expected to be out in the early part of 2022. The current Season is available on Roku at
https://channelstore.roku.com/en-ca/details/3c6ecc633fbb2d7eb6ba9616fc4e61cd/discovery-road
and viewers are invited to join us by subscribing to the station. It is a great way support independent talent and discover new music. Rainsong Productions is also working on making the program available on Amazon and afterwards moving to local cable stations.
Discovery Road understands that not everyone has access to these digital platforms, hence the program is available to anyone online at
https://vimeo.com/showcase/discoveryroad
. As of today our last episode of the season, episode six of Discovery Road has 130,000 views on Vimeo alone. Please check out the episodes and give us feedback. Feedback from the audience is encouraged and welcome. Discovery Road invites the audience to share any episodes they like on their social media. It is a great way to support independent talent and expose their music to a broader audience.
About Discovery Road
Developed by Rainsong Productions Discovery Road is showcasing Independent Artists, featuring their music and their story. Up and coming performers from all genres, discover new talent on Discovery Road.
Release ID: 89050742