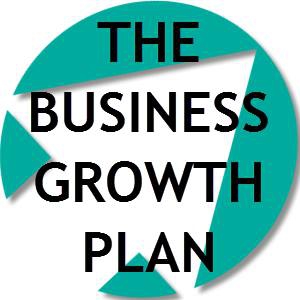 - February 23, 2016 /PressCable/ —
Small business growth expert Mike McMahon announced the launch of The Business Growth Plan, an initiative to provide entrepreneurs and small business owners with the training, strategies, tools and resources necessary to build a multi-million dollar business. According to Bloomberg 8 out of 10 businesses fail within 18 months. It doesn't have to be that way.
The Business Growth Plan is a client attraction and small business development program providing coaching, advice and tools that help entrepreneurs and small business owners create competition-crushing marketing strategies, generate new leads, attract new clients and grow their profit margins to build a million dollar business.
Its business growth strategies and newly developed E-Learning Marketing System has been considered by many of today's top marketing professionals to be "the single, most powerful lead generation and revenue-generating program available today".
The plan to discover and assist in helping small business owners and entrepreneurs find a minimum of $10,000 in hidden profits in their business for free has been announced. The '$10,000 in 45 Minutes Hidden Revenue Challenge' will be provided cost free to attendees of Business Growth Plan's new free VIP webinar hosted by Mike McMahon himself.
The free webinar will show attendees exactly…
– how to separate themselves from their competition – how to dominate in their market – how to never compete on price again; the marketing equation that works every time – how to leverage marketing to get more costumers for less money – the two main components that should be featured in any marketing plan, and more.
Small business owners interested in the webinar can register for any of the available webinar dates here.
The Business Growth Plan CEO, Mike McMahon, explains that "all small business owners are failing to apply 3 critical marketing fundamentals to their business. Once they apply them, they immediately generate more leads, attract more clients and make more money than they have ever made before". He provides the example of a client that grew his business 15% in the first 30 days after Business Growth Plan exposed the flaws in how his business was approaching marketing. And one chiropractor discovered $155,000 in untapped revenue in his practice.
The Business Growth Plan has been successfully implemented in over 400 different industries around the world.
A special video on 'The 3 Biggest Lead Generation Mistakes Small Businesses Make… And How to Overcome Them All" is also available cost-free on the website along with information on the on-on-one coaching opportunities being offered by Mike McMahon and a small business development blog featuring tips on how to 'STOP Wasting Resources', and more. For more information visit: http://TheBusinessGrowthPlan.com
Release ID: 104800