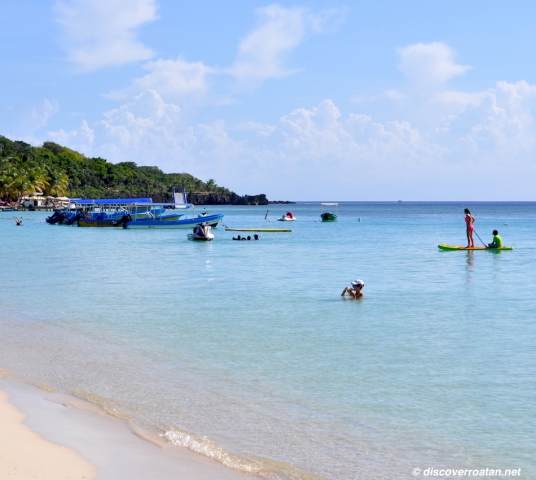 - April 9, 2017 /PressCable/ —
The Caribbean Island of Roatan is the western Caribbean's hidden jewel of the Bay Islands. Approximately 40 miles off the coast of Honduras, Roatan continues to receive publicity by many media outlets. The island's popularity has caught the eye of major cruise lines..such as Carnival Cruise Line, Royal Caribbean Cruise Line, and Norwegian Cruise Line. In recent years, Carnival Cruise Line completed its eighty million dollar Carnival Cruise Welcome Center at Mahogany Bay. Many airlines have established routes to this Caribbean paradise and now fly direct from Houston, Miami, Milan, and Toronto.
In response to the growing tourism of Roatan and the other Bay Islands, Michael Fidelis, the founder of Discover Roatan Excursions & Tours, grasped the opportunity to build a top level tour company on the island. When asked, what separates his tour company from other tour operators on the island, Mr. Fidelis responds, " Customer service..and the ability to make changes on the spot to accommodate island guests." He continues on to say, "I noticed a lack of communication between travelers and competitors on the island, not a good way to start a relationship."
Discover Roatan™ Excursions & Tours business model begins with employing and training of its tour guides, local Roatan Island residence who know the island like the back of their hand. Many of the tour guides have worked in the tourism industry on Roatan since 2005. In addition, the tour company uses up to date technology in every day business, including real-time tracking of cruise ships coming into port to booking reminders and alerts. As Mr. Fidelis states, " Cruise passengers are here for a limited time, every minute counts and it's our job to make sure they have an enjoyable time on our beautiful island."
Due to the overwhelming response and success of Discover Roatan™ Excursions & Tours, the tour operator is currently expanding to other ports of call in the western Caribbean. New locations include Belize, and Costa Maya.
Release ID: 184456