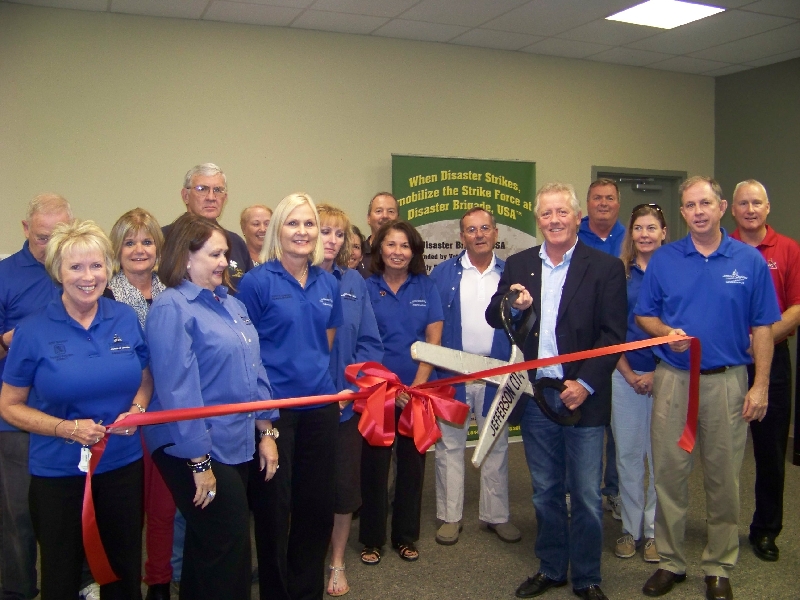 - November 18, 2014 /PressCable/ —
JEFFERSON CITY, Mo., Nov. 11, 2014 — DISASTER BRIGADE USA, the nation's first Veterans disaster restoration network, announces the launch of a veteran's training and business initiative to restore the lives and dignity of veterans. 
Jefferson City, Missouri has been selected as the national headquarters for Disaster Brigade U.S.A. The Mid-Missouri restoration base is operated by Ivan Turner, a Navy veteran, founder and past president of a mid-Missouri Disaster recovery service for 23 years. "Disaster Brigade USA as a restoration company provides disaster recovery services to residential and commercial property owners," said Disaster Brigade USA President and CEO.  
The members of the Disaster Brigade USA will provide water damage drying services, mold remediation, duct cleaning, smoke and fire damage restoration and Trauma and Bio-Hazard clean-up."Disaster Brigade USA technicians, known as the nation's "Restoration Mission Specialist®" respond quickly to property damage emergencies 24 hours, 7 days a week taking necessary mitigation steps to minimize collateral damage associated with water damage to residential and commercial property damage.  
Much of the training cost may be financed through the GI Bill program. For those veterans who do not qualify, financial assistance is available through lending partners.Disaster Brigade USA provides advanced training, networking and delivering opportunities to veterans who want to learn to become self-employed through disaster restoration and preparedness services. 
Veterans are experienced in rapid mobilization, and many are perfectly suited for the demands associated with disaster recovery services, says Turner. With the poor employment rate for veterans in the nation, Disaster Brigade USA is responding to the plight of warriors who have answered to the call of duty as they transition back into civilian life. "Veterans bring the discipline, leadership, and drive to make American the bastion of entrepreneurial drive it once was," echoed Turner.   
For more information, on becoming a business owner, or a supporting partner of the initiative, go to www.disasterbrigadeusa.com or visit the Disaster Brigade U.S.A. office at 708 Missouri Blvd., or call toll Free 1-844-291-0234 or 573-291-0234. Disaster Brigade USA is on Twitter, Facebook Google+ and Youtube
About Disaster Brigade USA 
Disaster Brigade USA was formed by military Veterans to assist veterans as they make the transition back into civilian life giving each individual or partnership an opportunity to create a sustainable business model using Veterans core competency and expertise. Disaster Brigade USA is an expert in water damage property restoration company that offers emergency clean up restoration, and repair services including fire and smoke damage restoration, sewer backup restoration, flood water removal, and mold and mildew removal. Disaster Brigade, U.S.A. stands ready to accept veterans, able-bodied and disabled alike who want to join the National Leadership Team and become productive in the civilian workforce. Disaster Brigade is designed to couple veterans with established disaster restoration operators, and offer an advanced training platform that exceeds any other of its type. This will ensure that they get the right training to meet each member's personal goals and help Disaster Brigade U.S.A.build leadership teams in every state in America. 
Media Contact: Ivan Turner, Disaster Brigade USA, 573-291-0234, disasterbrigadeusa@gmail.com  
SOURCE Disaster Brigade USA
Release ID: 68540