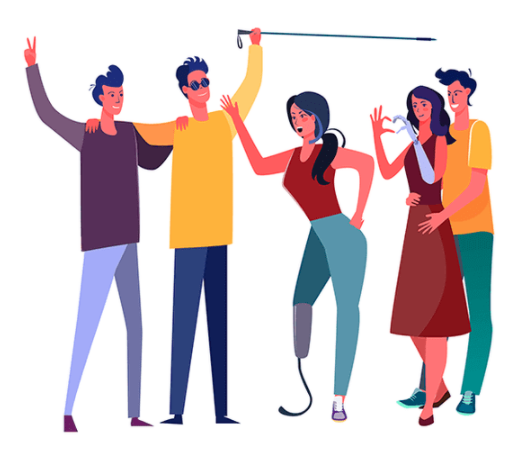 - September 24, 2020 /NewsNetwork/ —
Informargin has recently partnered with uEqual, Powered by Equalweb, to launch a service for websites to help them become ADA compliant and more accessible for individuals with disabilities. This collaboration has formed the Informargin Accessibility Group.
More information can be found at https://www.iaccessibilitygroup.com
There are approximately 61 million Americans with some form of disability, and almost 98% of US websites are either partially or totally inaccessible to them because of this. In order to address this need, the Americans with Disabilities Act gives the United States the ability to fine US sites that are not disability accessible, a cost that can range from $75,000-$150,000 for first-time offenders.
With so many businesses relying heavily on their online presence during quarantine, the Informargin Accessibility Group seeks to help businesses avoid fines for not following ADA guidelines, and also make more websites across the internet accessible to people with disabilities.
The group's solution for making websites more accessible has been successful because it is the same solution used by the world's leading brands, like Coca-Cola, Domino's and Nutella.
The service features powerful tools such as the text reader, which allows visually impaired or blind individuals to navigate a website with ease. The tool also creates text for images, allowing the listener to receive the full experience provided by the website.
Informargin Accessibility Group also utilizes tools for keyboard navigation and voice commands, which allows users with motor disabilities to navigate a website with a simple tap of the keyboard, or just by using their voice. The service also includes a blink blocking feature, which pauses repeating animations, flashing lights or anything that would cause difficulty to a user with epilepsy.
Additionally, Informargin has created a free special report to assist website creators and businesses with making their website more accessible to individuals with disabilities. The report is titled, "Everything You Need to Know about ADA Accessibility For Your Websites." It may be accessed at https://iag.informargin.com/ada-report
For more information, see the link above.
Release ID: 88978095