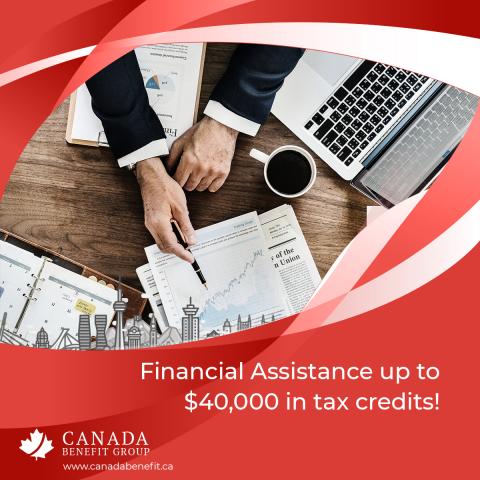 - January 22, 2019 /PressCable/ —
Mount Royal, Montreal disability tax assistance company Canada Benefit Group announced the expansion of its Disability Tax Credit (DTC) claim services to the province of Alberta. Disability tax credits lower the amount of income tax paid by a person who suffers from an eligible medical condition classified as a disability under Canadian law.
For more information about Canada Benefit Group visit https://www.canadabenefit.ca
The Canada Revenue Agency's provision for income tax credits to people suffering from severe medical conditions helps reduce their tax burden. Patients suffering from the agency's list of more than 80 qualifying medical conditions are eligible to submit applications for these credits. The list includes physiological and psychological disorders.
The Canada Benefit Group helps individuals understand their eligibility and draft an application with the highest likelihood of success. The group only accepts payment for application support services only after an applicant is approved.
Approval for DTC is based on several factors including the type, severity, and duration of the illness or impairment. An individual's income during the period of disability and family support also influence the status of an application. DTC approval also makes a person eligible for other disability programs such as the Registered Disability Savings Plan, the Child Disability Benefit, and the Working Income Tax Benefit programs.
The magnitude of benefits from DTC approval also contributes to the stringency of application review, considering that DTC may be claimed retroactively for up to a decade. The Alberta disability claim support organization has made these services available in Alberta and has launched a disability tax credit calculator to help applicants understand the value of their potential benefits.
The Canada Benefit Group was established in 2014 as a dedicated support organization to help qualifying individuals maximize their chances of approval. The organization operates a team of experts from the skilled-care industry who are able to offer credible information about the DTC process and provide reliable help. The company has helped more than 1,000 clients claim more than $4 million in benefits. More information is available at the URL above.
Release ID: 473941