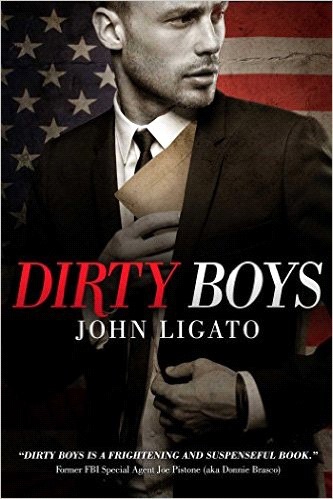 - November 16, 2015 /PressCable/ —
Dirty Boys, a novel written by John Ligato and published by Post Hill Press, will be ready for download from Amazon on November 17. The book is currently available for pre-order.
"Dirty Boys" by John Ligato is a blend of fact and fiction that focuses on the question: "What happens if America continues down its current path of political correctness in dealing with our sworn enemies?" Ligato answers that question in this novel which is now available for pre-order on Amazon. The book will be available for download as of November 17.
"Dirty Boys," published by Post Hill Press, documents the steady decline of the United States as a world power through the story of John Booker, a maverick FBI undercover agent who is ordered back into the office and assigned to the Joint Terrorism Task Force. Booker uncovers an international terrorist plot to destroy America, but is unable to convince his superiors of the existence of the sleeper cell. The former Marine must "go rogue" in order to battle both the terrorists and the bureaucracy. He assembles an elite task force that understands what is at risk and what must be done to stop terrorists once and for all.
A decorated Marine and retired FBI agent, John Ligato spent eight years as a deep cover agent targeting organized crime. The 2006 movie "10th and Wolf" was loosely based on his life. His book brings to life many of his own experiences, taking readers on a journey of intense excitement and suspense.
The book is now available for pre-order at http://www.amazon.com/gp/product/B0161JRQI2/ref=dp-kindle-redirect?ie=UTF8&btkr=1 in both Kindle and hardcover editions. For more information, see the Amazon book page.
About John Ligato: John Ligato is an author and former FBI agent who worked on the Joint Terrorism Task Force. He is the subject of the movie "10th and Wolf" and is the author of "Dirty Boys," a fictional work that borrows heavily from his on-the-job experiences to weave a suspenseful tale of terrorism, espionage and intrigue.
Release ID: 96760