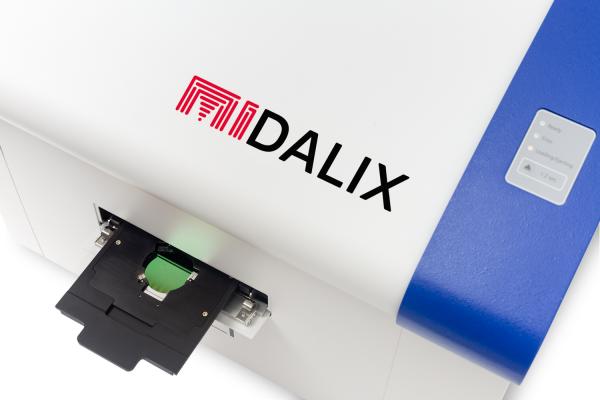 Cerklje na Gorenjskem,Slovenia - November 11, 2022 /PressCable/ —
A leading maskless lithography company based in Slovenia, miDALIX has updated its direct-write laser lithography machine for a variety of faculty and research laboratory applications. The new solution facilitates easy transfer of design to substrate, shortens prototyping time, and lowers overall costs.
More details can be found at https://midalix.com
The company's flagship DaLI product is a versatile maskless lithography device designed to be easy to use, reliable, and highly precise. The universal table-top system features precise laser technology which eliminates the need for a mask and the associated challenge of sample-to-mask alignment.
With its acousto-optic deflectors enabling high-precision writing on micrometer-sized surfaces, the system can be used in state-of-the-art research applications regardless of the user's experience level.
"Maskless photolithography is implemented by a near-UV laser source paired with acousto-optic deflectors (AOD) for quick and precise laser beam guiding, rapidly illuminating structures with nanometer precision on the material," explained a company representative. "The high light intensity achieved by using a laser source enables fast movement between regions of the sample according to structure design and optimized by software algorithms."
The miDALIX maskless lithography system can be adapted to a variety of research and materials development applications, in industries including materials science, microelectronics, MEMS (Micro Electronic Mechanical Systems), and microfluidics.
"Photoresist materials can either directly serve as a base layer for biophysical experiments, with surfaces modified through lithographic steps, or can be used to emboss the textured surface to other biocompatible materials," the company explains. "Photoresist surface texturing is achieved with precise control of illumination parameters, resulting in various textures exhibiting different physical properties to control flows, biocompatibility, or friction."
More details are available at https://midalix.com/applications
With the latest announcement, miDALIX continues to expand its range of high-quality maskless lithography solutions for a variety of research and industrial clients. Founded in 2017 by Dr. Anže Jerič and co-founders Igor Poberaj and Dušan Babić, the company has established a reputation as a leading creator of innovative lithography solutions for advanced technological applications.
Interested parties can find more information at https://midalix.com/technology
Contact Info:
Name: Dr. Anže Jerič
Email: Send Email
Organization: MIDALIX Maskless Lithography Systems
Address: 35 Glinje, Cerklje na Gorenjskem, Kranj 4207, Slovenia
Website: https://midalix.com/

Release ID: 89084703