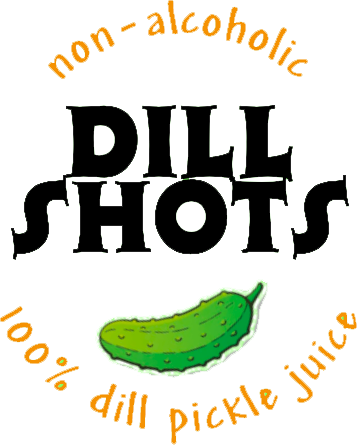 - February 4, 2021 /PressCable/ —
Texas-based entrepreneur Bob Holmes has launched his new website, where customers can order 2oz shots of pure pickle juice. Hailing from Azle, Tx outside the Dallas-Ft.Worth metroplex, Holmes saw fit to create a cleaner product than the others he's seen on the market.
More information can be found at https://dillshots.com
In his bio, Holmes shares that many other dill pickle juices contain alcohol, dyes, and/or other additives that potentially add calories without enhancing the natural curative properties of the juice. He explains that the electrolytes in pickle juice have been proven to relieve muscle cramps and aid in post-workout recovery more effectively than sugar-laden sports drinks. In fact, some reports indicate that a couple of ounces of pure dill pickle juice can provide as much as 10 times more electrolytes than the average sports drink.
In addition to being free of unnecessary additives, the product Holmes has created adheres to studies showing that 2 or 3 ounces of dill pickle juice will yield the best results for electrolyte recovery. The science indicates that more pickle juice than that does not equate more benefits, and may even result in excessive sodium intake. Holmes took heed to this information in creating his product. His "dill shots" are pre-packaged in 2oz pods that resemble the small lidded sauce cups one might use to carry salsa or salad dressing. This ready-made packaging eliminates the need to measure out a serving, and makes it easy to carry the product on the go, such as to the gym, the bike trails, or a ballgame.
One case of Dill Shots includes 12 servings of 2oz pods for $13.99. While they do not need to be refrigerated, Holmes suggests placing a few in the freezer to make a tasty frozen treat. Holmes shares that his own children enjoy the refreshing sourness of frozen dill shots on a hot day full of outdoor activities.
Dillshots.com offers a simple and user-friendly platform that is easy to navigate and order from. Additional queries can be sent to info@dillshots.com.
Release ID: 88996100