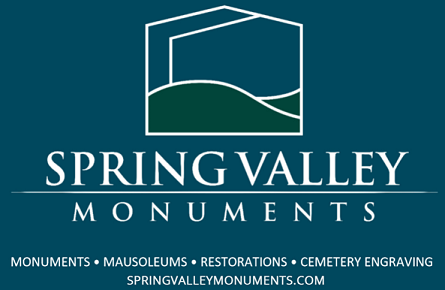 - October 28, 2017 /PressCable/ —
CAD building software allows the families utilizing the services of Spring Valley Monuments to choose the design of their memorial and the color of the granite used. CAD, or computer-aided design, is the use of digital technology for design and design documentation purposes. A person simply picks out a design and within minutes he or she may preview monument ideas in dozens of colors and finishes, all personalized to their own liking. This is a new and unparalleled feature in this industry and adds a new dimension to the customer experience when designing and developing a monument. This state-of-the-art service is offered in Spring Valley Monuments' brand-new facility located in Airmont, NY.
CAD programs allow families to explore design ideas, visualize concepts through renderings that are accurate and photorealistic and get a better idea of how a design will perform in real life conditions. The CAD system assists in the creating, changing, analyzing and optimizing of a monument utilizing large high-resolution screens. This innovation will increase how productive a family's time is during the monument production process. It will also improve the quality of the monument's design and document its progress and creation. While most CAD software illustrations are in black and white line drawings, the CAD used at this award-winning monument company renders three-dimensional (3D) color models of any angle the customer would like to view, all in minutes.
Used in many cutting-edge applications in industries such as automotive, shipbuilding, aerospace, prosthetic and many more, CAD can now help families to pay a unique and stunning tribute to their loved ones. CAD aids the family from the stage of conceptual design through the process of analyzing strength and visual dynamics. A family may select a style, develop a headstone or monument, then modify it or even compare ways to design it, saving themselves time and energy and allowing unequaled personalization options, all in one stop.
Not only is there modern technology at Spring Valley Monuments, there is also a contemporary ambiance provided by their new facility which is celebrating its grand re-opening at 406 Route 59, Airmont, NY 10952. Families can visit them or call 845-356-5624 so that their talented and courteous staff can further explain and walk them through the monument design process. Please contact Karyn Driscoll of Customer Care at the number above or by emailing customercare@springvalleymonuments.com.
Release ID: 257067