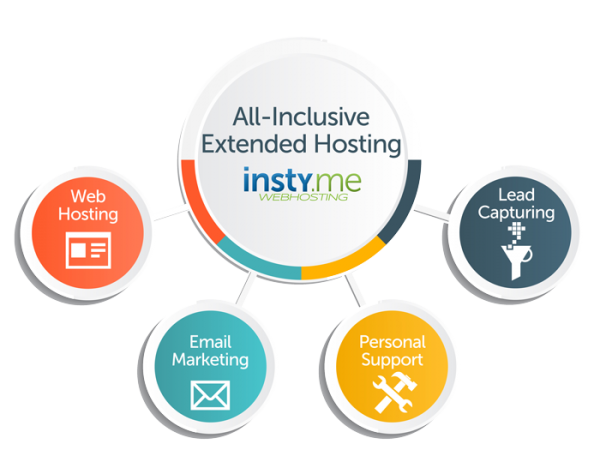 - December 29, 2016 /PressCable/ —
Connect Trend, a California digital marketing company announced the launch of Insty.me, a new web hosting platform which includes digital marketing and lead generation features.
More information is available at http://connecttrend.com/InstyMe2.
Web hosting is essential for all online businesses, since the quality of the web hosting platform affects important website features such as overall layout, user friendliness and load times. These are crucial features that play a major part in Google ranking, thereby making quality web hosting a key part of the entire web marketing process.
Most web hosting platforms feature basic functions such as domain hosting, file uploading, built-in templates and even e-commerce options. However, online businesses looking for reliable internet marketing built-in features such as subscription forms or e-mail marketing lists are hard-pressed to find a reliable web hosting platform.
Insty.me was designed with digital marketing purposes in mind, in an effort to provide an inclusive web hosting platform suitable for most modern online marketing needs.
The platform features a set of functions that are not normally found in the standard versions of other web hosts, such as full e-mail marketing support, lead capture forms, as well as an integrated single-dashboard desktop app.
The e-mail marketing function allows Insty.me users to create e-mail campaigns, send e-mail copies to multiple contacts at once, and identify the action taken by the recipients. This helps online businesses identify which campaigns had the highest success rate, and tailor their future campaigns accordingly.
Insty.me also provides users with the opportunity to create easily-accessible subscription forms. These are connected with the e-mail marketing features, thereby effectively transferring contacts from subscription to e-mailing lists.
Finally, the entire functionality of Insty.me can be accessed via a single-tab desktop app which signs the user in automatically across all linked accounts, thus reducing log-in times considerably.
Insty.me is fully compatible with WordPress, and website transfer from other web hosting platforms is free of charge.
Interested parties can find more information by visiting the above-mentioned website.
Release ID: 156871