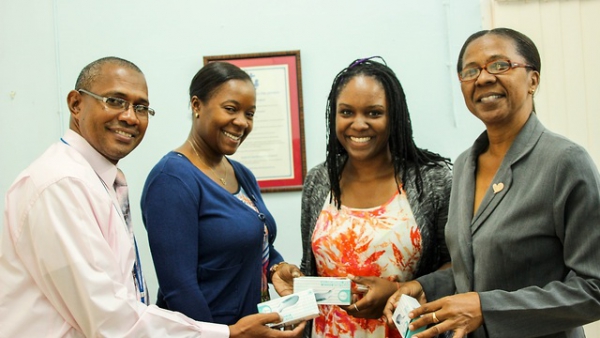 - July 27, 2016 /PressCable/ —
Just-Brill today reflected on its release of it`s DigiThermo 2.5 yrs ago, which was in development for 1 yr. The main aim was always to give people peace of mind that they are getting the correct temperature… and by defying convention, this digital ear thermometer did so, with a difference.
Justin Burghard, CEO/Managing Director at Just-Brill, says: "We wanted to try something new with the DigiThermo. Anyone familiar with the health market will probably have noticed how everyone else always seemed to focus on the sale. We felt this was a problem because it doesn`t focus on the customer."
So as a welcome breath of fresh air, Just-Brill instead focus on their customer service. Just-Brill chose to make this move because "our customers are the most important thing to us".
Justin Burghard also said "We want to give our customers the satisfaction of a great purchase. With the DigiThermo, they have a fresh new possibility. We want them to feel they have a great quality product for a great price when using the DigiThermo. Trying something new is always a risk, but it's a risk we believe is well worth taking."
Just-Brill has been in around business for 2 yrs, first being established in April 2014. Since Day one, it has always aimed to eventually give part of their proceeds towards helping others and does so whenever it can.
This isn't the first time Just-Brill has defied convention either. From their begining they caused a stir as they give money monthly to charity and have also donated some of their products to a children's hospital in Kingston, Jamaica.
Hospital donation press release: http://newswire.net/newsroom/pr/00088276-internet-…
The DigiThermo digital ear thermometer is now available at Amazon.com. To find out more, it's possible to visit: https://www.amazon.com/Best-Digital-Baby-Thermomet…
For further information about Just-Brill, all this can be discovered at http://just-brill.com/
Release ID: 125288