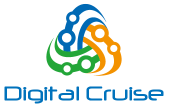 - April 8, 2017 /NewsNetwork/ —
Digital Cruise, a new, full-service Internet Marketing and Digital Marketing institute in Delhi that provides comprehensive Internet Marketing training and related courses, this week officially opened its doors to all individuals intent on exploring the marketing opportunities available on the global Web today.
More details can be viewed here : http://digitalcruise.in/courses/digital-marketing-course
Borne from a passion for making Digital Marketing, Web Designing, and Advanced Search Engine Optimization services more accessible to everyday people, Digital Cruise is poised to be the best new Internet Marketing Training in Delhi today.
"We are here to provide effective courses and related information in order for all of our candidates to perform at their best in the Digital Marketing Age," said the Founder and Owner of Digital Cruise. "Every business, in order to be relevant today, needs to be promoting their products and services online in an effective and productive way. That's what we're here to show everyone, regardless of their business industry."
Digital Cruise provides access to around 25 Modules in their Digital Marketing Courses, including a Digital Marketing Overview covering topics like blogging and affiliate marketing, Basic Web Designing, including HTL and CSS based template examples, Advanced SEO Training that covers big search engines like Google and Yahoo, Content Marketing, which explores the depths of content and it's importance in marketing today, Social Media Marketing, Professional Blogging, and the list goes on.
"From Email Marketing to Mobile Marketing, there isn't a Digital Marketing stone we leave unturned at our new institute," said their Digital Marketing Experts. "Don't feel intimidated by the expansive opportunities presented to us through technology today. Harness the information through our extensive training and become a professional digital marketer in no time."
Digital Cruise is located at 201, Building 8, Near Nirman Vihar Metro Station in Shakarpur, East Delhi.
For more information, visit: http://digitalcruise.in/courses/digital-marketing-course.
Release ID: 184473