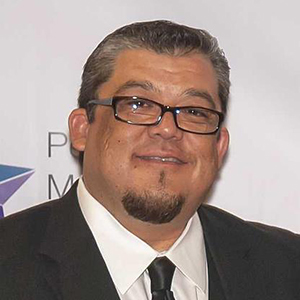 - March 17, 2014 /MarketersMEDIA/ —
The companies' collaboration will create a valuable visitor-feedback mechanism for DAE exchangers through timeshareAdvisor's "reviewconnect" online timeshare review tool.
Dial An Exchange (DAE) is pleased to announce that through a strategic partnership with timeshareAdvisor, there will now be a visitor-feedback mechanism for members of the DAE exchange service. DAE and timeshareAdvisor will make reviewconnect, a new online review tool that allows DAE to request and display guest reviews directly on DAElive.com, available for exchangers to share their experiences.
"To keep the exchange process simple and transparent to the member, DAE has no internal rating system for the weeks that are exchanged in our system," says Fermin Cruz, vice president, North American business for DAE. "Now, with the help of timeshareAdvisor, we are creating our own customer-feedback program so that we can give the DAE member insight from other visitors right from the DAE resort profile online."
DAE members will actively give feedback on their resort stays as well as on the exchange experience so in order to benefit the resort community and the shopping exchanger.
"More and more consumers are seeking out and making their vacation decisions according to online travel reviews," notes Suzanne Harris, president of timeshareAdvisor. "Through reviewconnect – which allows our partners to add review technology to their site so they can look at reviews on timeshareAdvisor right on their site – the visitor never leaves DAElive.com; they simply have the ability to read and/or write reviews," she states.
"What's more, DAE can also use reviewconnect to send a post-stay email to an exchanger to request a review, and that review goes on both DAElive.com and timeshareAdvisor.com with branding: 'review provided courtesy of DAE'," Harris adds.
When a review is created, timeshareAdvisor screens it for inappropriate language or content, and then sends an email notification to alert the resort about the review. The resort manager has the option to respond, which allows for more immediate interaction and meaningful engagement with the guest.
Harris also points out that adding guest reviews to a website has many other benefits:
Creating an opportunity for visitors to stay longer on the site


Improving search engine optimization (SEO) and ranking


Driving brand awareness


Increasing sales and profitability


Helping create customer loyalty


Understanding and better serving customers


"In our case," DAE's Cruz goes on to say, "this is simply one more facet of our ongoing commitment to providing the highest levels of customer service and satisfaction in the timeshare exchange business. We provide a simple, easy-to-use and transparent exchange system that works to the exchangers' advantage, and reviewconnect serves to further enhance that system."
About DAE (Dial An Exchange)
DAE has grown significantly since it first opened its doors in 1997. A strong focus on quality customer service has led to their continued growth as over 50% of their new memberships have been the result of personal referrals. Today, the company services over 1 million timeshare owners (including 500,000 direct members) at resorts and clubs through 12 offices worldwide, and is a truly viable option for all timeshare, points and fractional owners to exchange their weeks and points or credits products. DAE's robust set of membership benefits makes it easy for owners to truly enjoy their vacation ownership experience. Their simple, flexible and innovative direct to consumer approach has evolved into a range of business development and support tools for their business partners such as resorts, management companies and Home Owners Associations who are looking for a competitive edge to support their rapid growth.
DAE offers a value added Gold Advantage benefits program along with low exchange fees, a 3-year credit for every banked week, 24/7 live access to exchange weeks, personalized customer service, worldwide vacation availability, discounted rental weeks in prime locations and informative monthly e-Newsletters providing travel tips, destination ideas and money saving promotions and offers. At DAE, the timeshare owners' needs come first and foremost and quality of service is never compromised. For more information, please visit www.daelive.com.
About timeshareAdvisor
timeshareAdvisor provides insightful content for nearly 5,500 timeshare resorts throughout the world. This one-stop website for the timeshare resort industry also supports timeshare developers and managers by giving them an unprecedented level of control over their page and providing them the opportunity to showcase their properties to current and potential timeshare owners.
timeshareAdvisor was developed by travel executives who have in-depth knowledge and experience in the travel industry including the product development, marketing and search marketing segments.
Media Contact
Company Name: Perspective North America LLC
Contact Person: Keisha
Email: Send Email
Phone: 4077303565
Address:7380 W Sand Lake Road, Suite 500
City: Orlando
State: Florida
Country: United States
Website: http://www.perspectivemagazine.com

Source: www.abnewswire.com

Release ID: 36394