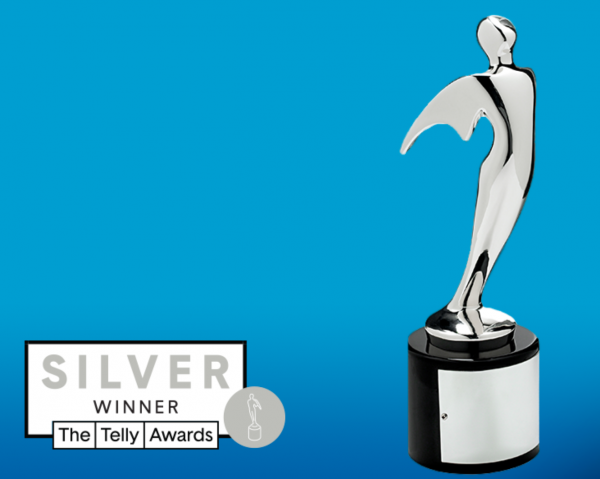 - May 28, 2021 /PressCable/ —
Diagonal Media (DGNL) was named winner at the Telly Awards competing against 12,000+ entries from all 50 states and 5 continents to take home top honors. The Telly Awards presented the award to Diagonal Media online. Details about the award can be found on the company website at https://dgnl.co/blog/.
Potential award recipients were required to fill out an online application in order to be in contention for the Telly Awards and were judged based on Content / Quality of Message, Production & Execution, and Overall Experience. Blake Drummond, CEO of Diagonal Media was pleased about the company's performance, saying:
"Diagonal Media has worked hard to pivot our business into the virtual live event production world over the last year. We're thrilled to have won 3 Silver and 4 Bronze Telly Awards along with our producing partner Erich Bergen at 6W Entertainment for a selection of the over 75 virtual events we've put on during the last year. We continue to be the gold standard in client solutions for virtual live events and content creation."
Founded in 1979, the Telly Awards honors excellence in video and television across all screens and is judged by the Telly Award Judging Council, a group of leading video and television experts from some of the most prestigious companies in entertainment, publishing, advertising, and emerging technology, such as WarnerMedia, NBC News, Framestore NY, and Vimeo to name a few.
View all of the winners of The 42nd annual Telly Awards at www.tellyawards.com/winners.
The 42nd annual Telly Awards received a 15% increase in entries from the previous year. The growth was driven by a significant rise in remote and virtual productions, with many brands taking to animation for the first time.
"In the face of a year like no other, the visual storytelling community has continued to defy the limitations of our new world. Achievements have been both societal, such as embracing social media platforms to raise awareness about injustices and promote solidarity for movements, as well as geographical, like developing fully remote pipelines for dispersed teams", says Telly Awards Executive Director Sabrina Dridje. "This year's submissions doubled down on what we already know about the industry. Creativity cannot be stopped. Collaboration will always prevail. New ideas and stories will always find a way to break through to an audience."
People interested in learning more about Diagonal Media and the award can visit the Diagonal Media website at https://dgnl.co/blog/.
Release ID: 89020522