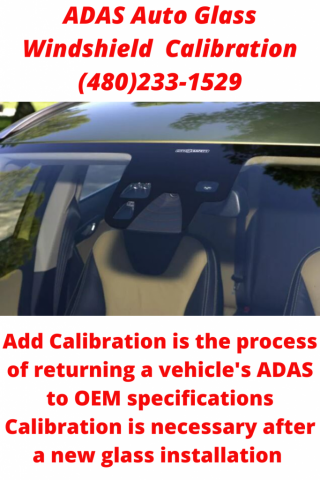 - August 14, 2020 /PressCable/ —
D.I. Auto Care is a full-service Auto Glass Windshield Replacement service based out of Ahwatukee, Phoenix, Arizona. The company is excited to announce that it now brings Automotive Glass Replacement to the Ahwatukee area of Phoenix. The company offers a lifetime warranty on all their services, something that is rarely offered for a windshield replacement, Ahwatukee car owners are looking for in the greater Phoenix metro area.
"We completely understand that you may have a very busy schedule, and may not have time to drop off your car for a few hours, so we offer mobile service to your home or office." says Paul from D.I. Auto Care. "It's not a problem for us to come to you while you're at work or busy at home so you can get your windshield, door glass or back glass replaced. Done right without having to take time out of your day. Call us for an appointment today to see what we can do for your Auto Glass Repair or Replacement."
Paul also points out that there are many upsides to getting your car windshield replaced. "A lot of people want more visibility, and glass that is cracked, chipped or pitted. Add that extra peace of mind and make your car look great at the same time," he says. "Also, living in Phoenix, especially in the brutally hot summers, can take a toll not just on your car's glass, but also on the safety of the people riding inside to keep them safe. Getting your windshield replaced will help you see more clearly at night with a new windshield."
D.I. Auto Care also specializes in windshield replacement and repair, full auto detailing, and ceramic coatings that help extend the life of a vehicle's paint job. Paul says, "We know that the Arizona sun can be pretty harsh, even in the winter time, and living in the desert means that rocks and other debris can cause chips and cracks on your windshield. We have a full professional staff that will take care of your car so you can drive it like new for years to come."
Another kind of glass tinting Ahwatukee residents can get from D.I. Auto Care is window tinting for their homes. "Many people don't even that realize that tinting their home windows is an option," Paul says. "We highly recommend it for people in the Phoenix area for many of the same reasons they should get their car windows tinted. Not only will it increase privacy from thieves and block out harmful rays that could damage the inside of your house, you'll also reduce your cooling costs up to 50%. Because of how hot it gets here in Phoenix, that's a big deal for many families."
The work that D.I. Auto Care has done for residents of the greater Phoenix metro area has created many satisfied customers. The company has received rave reviews all over the web, where they have achieved 5-star status on Google as well as on Yelp. On Google Maps, Paul K. said: "Just had my windshield replaced and also removed my old window tint and re-tinted the windows a little darker. Service was excellent, he came to my office, very easy and painless. I didn't need to take off of work to get it done."
Over on Yelp, Allison B. had this to say in her 5-star review: "Paul is awesome. I can tell right off the bat he cares about his clients and takes pride in his work. He came to my home to detail and buff and wax my black f150. He did an amazing job, this paint is over 8 years old and has never looked better. He is a professional and someone whom I personally would use again."
For over 30 years, D.I. Auto Care has been providing Phoenix residents with consistent, professional service. Along with window tinting, the company offers full detailing on any kind of vehicle, including SUVs, family cars, motorcycles, boats, and even airplanes. In fact, the company has posted a photo gallery of their work on their website. "We're immensely proud of the work that we do. We will detail just about anything that has wheels on it," Paul says. "No matter if it's a small exotic car on up to a huge RV we will get to every nook and cranny and make you feel like you have a whole new vehicle."
Those who want to learn more about the mobile Auto Glass Replacement Ahwatukee residents can now benefit from, are invited to visit D.I. Auto Care's website. There, they can learn more about the services the company offers, peruse the company's photo gallery, and read the company blog.
Release ID: 88972023