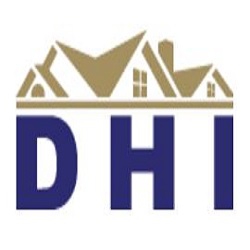 - September 29, 2016 /PressCable/ —
Today, DHI Roofing, a leading licensed, bonded, and insured roofing brand established in 2001, has confirmed that it has been forced to employee a number of new staff in the wake of this month's devastating hail storms that smashed Omaha in Nebraska. The latest in a backlog of serious weather-related catastrophes struck the area again in recent days. Of particular concern is the total wipe out of commercial roofing, residential roofing, siding, and gutters. The company is using state of the art aerial roof measurement technology in Omaha to provide accuracy, speed and peace of mind for the worried local population.
The significant damage caused by major storms is costing the United States economy $125 billion each year. Thousands of homes and businesses remain damaged across the city of Omaha as the full gravity of the brutal hail storms sinks in. It has become necessary for the people of the region to bring in some of America's top experts to help to save expensive damaged roofing.
"The primary concern is the immediate safety of families and workers in the many buildings where roofing has been severely compromised," explained, Marcus Heed, Official Spokesperson, DHI Roofing. "Such is the workload involved that it has become necessary to hire additional highly trained staff to work alongside certified roofing inspectors to deal with the ongoing dilemma directly caused by intense hail storm activity."
The absolute fury of the storms has been perfectly captured in words by the respected Climatologist at the University of Nebraska-Lincoln, Professor Ken Dewey, who witnessed the havoc unfold. "It was poetic in some ways. As I sit here writing a memoir of my life, I look out the door and there is another one."
The alert was raised in time before the worst of the damage hit. All pupils and teachers who were still in public schools in Omaha were instructed by the authorities to seek appropriate shelter within the education blocks until the emergency ended. On the roads, Omaha public school bus drivers were told to pull over and seek immediate safe shelter. None of the students were permitted to get off at their regular stops or to leave until the warning was lifted.
DHI Roofing deals with over 2,000 critical roofing cases each year. See: http://dhiroofing.com
Release ID: 134952