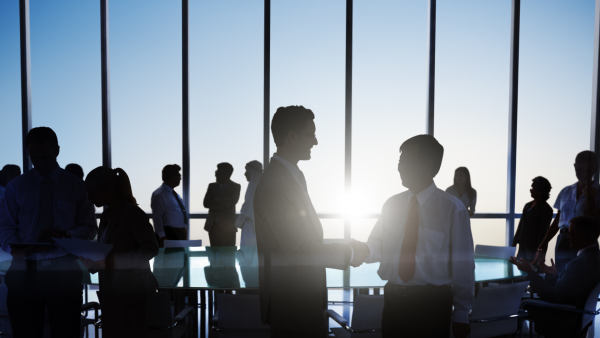 - March 9, 2019 /PressCable/ —
LONDON / UNITED KINGDOM / MARCH 8th 2019 The main focus of interest for investors is fintech and the United Kingdom is leading the way in spite of economic uncertainty with Brexit just around the corner. The fact that traditional banks like Lloyds and Barclays still maintain the highest levels of brand awareness, key brand dimensions indicate future growth is highest among neobanks, as opposed to traditional banks, a sure sign that change is coming as more tech-savvy consumers look for modern banking solutions.
Starling Bank and Monzo have seen the greatest growth in brand awareness with a respective increase of 5% and 4%. To investors this indicates that not only are neobanks becoming more popular as their user bases grow at lightning speed, but it also demonstrates their brand strength, which converts to high consumer interest. This is gold for any investor.
Last week west London welcomed a new fintech contender, Creditum, to the scene. A crowd of investors, attended a private product demo hosted by Creditum at one of London s top hotels, Mandarin Oriental. With over 128,000 customers on their pre-launch waiting list, the Gibraltar headquartered startup is attracting huge investor attention.
Neobanks (or challenger banks) are the next generation of banking with budding tech startups challenging traditional financial institutions. The KPMG Pulse of Fintech report, states that global fintech funding rose to $111.8B in 2018, up 120 percent from $50.8B in 2017. Venture capital investors have clearly been pouring billions of dollars into fintech companies, looking to gain a significant market share from incumbent financial institutions by offering easier to use and cheaper digital financial services. Creditum looks promising as investors view this new contender as their next addition to their fintech portfolio.
The term unicorn (a startup with a $1b+ valuation) was used a lot amongst the attendees at Creditum s private product demo and that comes with as no surprise. There are now 39 venture capital backed unicorns worth a combined $147b in the fintech space. Creditum founders openly discussed their forthcoming public listing, with the vision of achieving unicorn status. In the current market and with Creditum s unique business model this makes for a very viable option.
Last year, fintech attracted a record breaking $40b investment with the UK a world centre for the industry. Traditional finance and venture capital is clamouring to acquire these hot startups, as a means of fast entry to the booming market.
Creditum s Business development director Paul Lowin stated: Due to the exceptional growth potential of the borderless lending business model, Creditum has already obtained a DCF valuation estimate of over 100 million euros, from one of the big four auditor firms. The Company is also in the process of obtaining a stock exchange listing, which means that its valuation should be further enhanced once the shares are publicly tradable.
Release ID: 490370