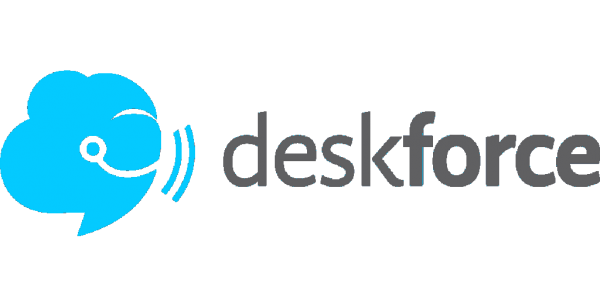 - October 3, 2019 /NewsNetwork/ —
Deloitte Technology Fast 500 EMEA awarded Deskforce as one of the fastest-growing companies in Europe, Africa, and the Middle East. The company was ranked #18 in Israel and #234 in entire Europe. That confirmed their position among the most prospective businesses in Israel and on the continent.
Elie Rubin, the CEO of Deskforce, pinpointed that the award is important for the company.
"We are delighted to receive this prestigious annual award that highlights our amazing teamwork. The cloud contact center industry is a booming market expected to reach $ 50 Billion in the next three years. Our new technology and fast deployment together with amazing retention teamwork will show accelerated growth in the next two years.
What Is EMEA Technology Fast 500?
Deloitte is among the largest networks of professional services, and one of the four biggest accounting organizations. Their Technology Fast 500 Program is an annual industry ranking of the fastest-growing, technology, telecommunications, media, energy tech, and life science companies in Africa, the Middle East, and Europe (EMEA).
The idea of the program is to recognize companies with the highest rates of revenue growth in the region.
Deskforce Overview
Deskforce provides a platform that allows businesses to communicate with customers effectively and in real-time. It is a comprehensive engagement platform that includes SaaS-based applications, CRM integrations, and API's.
The company is among those that recognized the potential of the cloud contact center industry, as well as the increasing role of technology in different areas of life. The presence of technology is so widespread that it should play a crucial role in the upcoming 2020 US Elections.
Deskforce aims to be of use to candidates in multiple ways, especially because the company focuses on revolutionizing the contact center platform.
The predictive dialer solution focuses on establishing the right time to contact voters and leads, but also the right channels to reach them. OTT and SMS messaging are one the foundation of any election campaign. Deskforce offers a solution to engage with potential voters, interact with them in real-time, as well as monitor survey results. The platform gives you a chance to keep track of delivery and open rate after the messages are sent.
The company already has numerous successful political campaigns behind them, including elections in the US, France, Israel, and Montenegro.
For more information you can visit their website: https://www.deskforce.com/
Release ID: 88924826