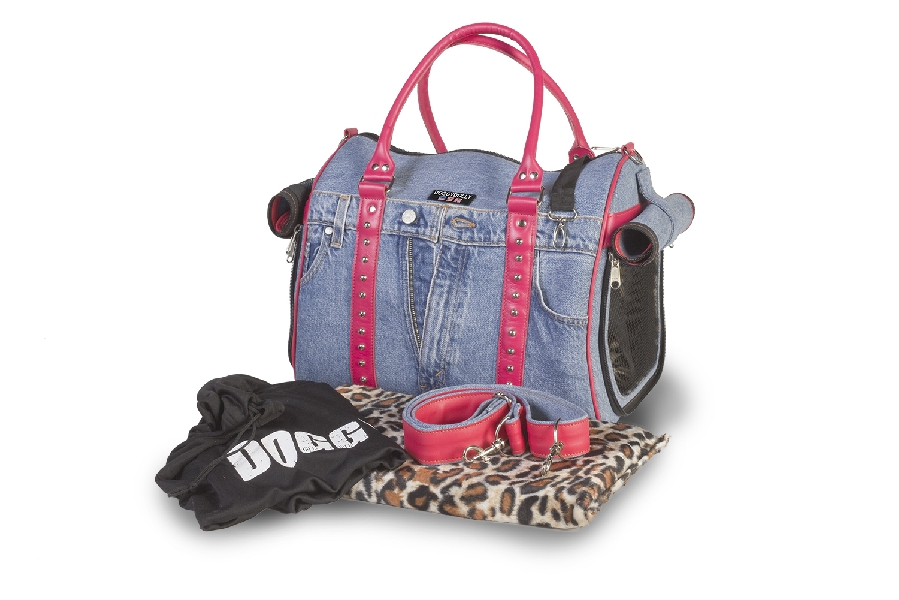 - August 1, 2014 /MarketersMEDIA/ —
Beaverton/Oregon, USA – August 1st, 2014 /PressCable/ —

August 1, 2014 (Beaverton, Oregon) – Celebrated pet fashionbrand, DoggyDolly, has announced the debut of its eco-friendly dog carrier in

the United States. The dog carrier is the first of 1500 pampered pet clothing

and accessories to enter the US market via a partnership with the Oregon-based

Sociodesigns Inc.
"We are proud to represent the DoggyDolly mission of

combining fashion with functionality, and bring premium quality and comfort for

pets,"said Edward Louis from Sociodesigns."The DoggyDolly dog carrier combines

both fashion and durability, ensuring that your pet is carried safely without

the stress of causing harm to your dog or damaging the carrier."
DoggyDolly dog carriers are constructed with all natural

fabrics and non-allergenic materials, and contain no high-odor plastics or

other irritants. The carrier is safe for use with even the most sensitive pets

and owners, and includes a faux fur fabric pet bed with polycotton stuffing for

extra comfort. The waterproof bottom panel prevents leaks in the event of a

bathroom accident, while the exterior of the bag can be spot cleaned as

necessary.
The dog carrier is ideal for incognito pet travel and works

well for carrying small dogs and cats, when travelling or running errands. The

carrier is large enough to comfortably accommodate one dog weighing up to 14

pounds, or two small dogs, each 5-6 pounds in weight.
The couture dog designs from DoggyDolly Dog Fashion are available on Amazon.com.
About DoggyDolly
DoggyDolly was founded in Thailand in 2004 by couture

designer Narisara. Combining fashion with functionality, Narisara launched her

first line of 50 couture dog designs in her Bangkok boutique, and was met with

overwhelming success. In 2006 her line was introduced to Europe at the DeZooFa

Wiesbaden. Since then, DoggyDolly has grown and evolved into a global brand,

with dog fashions, accessories, pet carriers, leashes, collars and other pet

products becoming available in over 75 countries worldwide. DoggyDolly USA is

distributed exclusively on Amazon.com and via the expert team at Sociodesigns,

Inc.
Contact Info:
Name: Edward Louis
Email: media@doggydolly.us
Organization: Sociodesigns Inc.
Website: http://doggydolly.us
Phone: 503)430-1748
Address: 391 N.W. 179th Avenue, Beaverton, Oregon 97006
Release ID: 57536