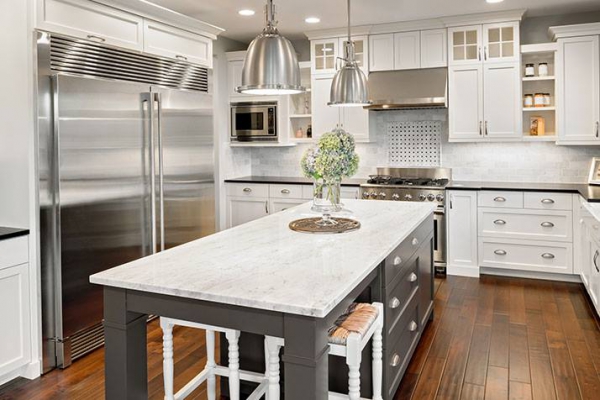 - February 15, 2017 /PressCable/ —
Earlier today, Dependable Maytag Home Appliance Center in Farmington New Mexico announced the beginning of its new appliance repair service, which has been in constant development since 1995. The main aim for their appliance repair service is to be a huge reliefe to customers because they offer same day service, and a 30 day warranty on all appliance repair work.
Dave Schritter, Owner at Dependable Maytag Home Appliance Center, says: "We wanted to try something new with this appliance repair service. Anyone familiar with the Appliance Sales and Repair market will probably have noticed how everyone else seems to try and rush the jobs instead of getting them done right. This is a problem because the customer has very little piece of mind about whether or not they can rely on the work that was completed. Service work, parts, and labor aren't always cheap. It is important to know that your money is going to the best possible appliance repair service."
So as a welcome breath of fresh air, Dependable Maytag Home Appliance Center will have a warehouse full of parts that are in stock, ready to go to any service call. Their three full time service technicians are factory trained and certified so that they can provide the highest level of service to every repair customer. They also offer a 30 day warranty on all of their repair work. No one else in the Farmington area offers that type of peace of mind to their customers. Dependable Maytag Home Appliance Center has chosen to offer more from it's service department because they strive to offfer the best products, service and experience in every other aspect of their business. Appliance repair should be no exception. They are the appliance dealer of choice, and that means they have to hold themselves to a higher standard or service.
Dave Schritter also said "We want to give our customers peace of mind that their service will be handled quickly. Nobody can have their refrigerator, dishwasher, or stove broken for days or weeks at a time. We are comitted to same day service and guarantee that the job is done right the first time. With our new appliance repair service, they have a fresh new possibility. After we leave a service call, I want our customers to feel that they were treated like a priority. It doesn't matter if they purchased their appliances from us, or someone else. We want their problem to be fixed with the highest level of care when using our service. Trying something new is always a risk, but it's a risk we believe is worth taking."
Dependable Maytag Home Appliance Center has been in business for since 1995. Since Day 1 it has always aimed to be the appliance dealer of choice in the Four Corners.
The new appliance repair service is currently being offered. Appliance repair, service and inspection . To find out more about the service and Dependable Maytag Home Appliance Center, it's possible to visit http://www.farmingtonmaytag.com/
Release ID: 169916