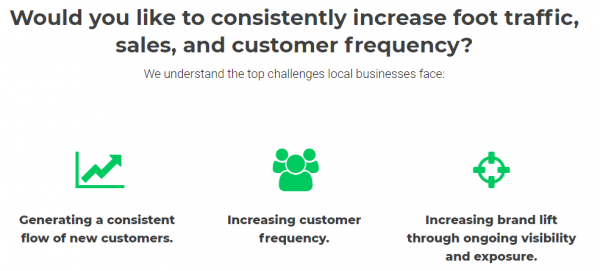 - September 30, 2020 /NewsNetwork/ —
Fluid Local has launched its newest service, which aims to help restaurants who are struggling during the current global climate to increase their footfall and spending within their establishments.
More information is available at http://fluidlocal.com/bday_club.
The new service from Denver social media agency Fluid Local aims to boost a restaurant's profits by using tailored advertising, which targets people in the local area who have an upcoming birthday with promotions for dining at their establishment. This customized advertising then aims to give restaurants the benefit of increased footfall and potentially higher transaction values.
During the current climate, many high-street businesses are seeing a decrease in footfall as people are restricting the times that they leave the house unless it is for an essential journey or an important occasion. These restrictions have caused restaurants to struggle to find regular customers and, therefore, have seen a decrease in profits. Fluid Local's goal is to help those restaurants looking for ways to boost their revenue by targeting the birthday's of potential customers.
Birthdays are one of the most valuable events for a restaurant, with an estimated 80% of people choosing to eat out for their celebration. Furthermore, birthday parties often consist of a larger group than regular diners as well as having a much higher average spend per head. By using Fluid Local's specific marketing strategies, restaurants can get the benefits of this profitable niche.
As a social media agency, Fluid Local works to utilize platforms such as Facebook through unique advertising that targets local users who have upcoming birthdays. This tailor-made advertising incorporates a special offer for their clients with a bespoke promotion for dining at their restaurant. The goal of this marketing strategy is to raise brand visibility of the restaurant while simultaneously generating leads for future marketing.
With the leads that have been generated by the bespoke advertising, Fluid Local can conduct follow-up marketing in the form of reminders closer to a user's birthday to boost the advertising of a restaurant further. Additionally, the data gathered from the lead generation can be used for future marketing to create ongoing campaigns for restaurants, such as take-away promotions, which are increasing in profitability during the current pandemic.
Fluid Local requires a five-minute conversation with clients that allows them to gather the details they need to get started working with restaurants.
Interested parties can find more information by visiting the website mentioned above.
Release ID: 88979026