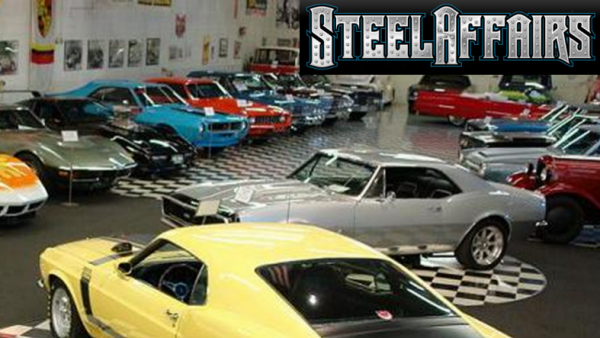 - April 27, 2016 /PressCable/ —
The prominent used car dealership Steel Affairs has announced an expansion of its unique and popular classic, muscle, exotic and vintage cars & motorcycles collection available for sale in Denver, Colorado.
More information is available at http://steelaffairsautomotive.com/.
Steel Affairs is a Denver Metro area used car dealership specializing in selling, buying and trading collector cars created over 15 years ago by an eclectic group of classic, muscle, exotic and antique cars, motorcycles and memorabilia aficionados.
The licensed used car dealership has expanded its unique collection of professionally restored muscle, exotic and antique vehicles, including multiple classic or late model Chevrolets, Fords, Plymouths, Dodges, Cadillacs, BMWs, Ferraris, Lamborghinis, Porsches, and more.
The original Steel Affairs used car collection along with an extensive range of street, vintage and sport motorcycles, and more, are currently on display at its 50's style décor 25,714 square feet gallery in 5889 Lamar Street Arvada, Denver, Colorado and online through the dealership's website.
More information on each vehicle or motorcycle available along with details on how to rent the Steel Affairs gallery/facility as an event center for classic, muscle or exotic car shows and any other automotive, corporate or social event at a reasonable price can be requested at 303-656-6534 or online through the website link provided above.
The dealership explains that "Steel Affairs is a classic cars, muscle cars, exotic cars, vintage motorcycle and used car dealership hidden treasure. It started 30 years ago as a labor of love by Owner/President Larry Winkler and the Vice President Doug Freyta until one day the collection grew beyond their 25,715 square feet gorgeous facility. Since their true was restoration Larry decided to start selling his prize collection".
Steel Affairs adds that "hidden on 2.65 acres in beautiful 50's décor buildings lie a collection of cars, from exotic to drop dead original, mild to wild custom or classics to late models where you will find your perfect match and fulfill your wildest desired Steel Affair. If we don't have what you're looking for please let us know and we'll try our hardest and search high and low to find for you. Steel Affairs guarantees to make your dreams come true".
Release ID: 112410