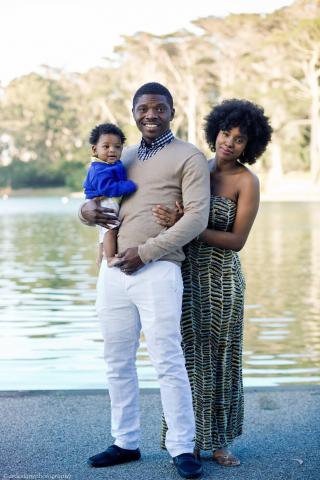 - July 8, 2020 /PressCable/ —
A solar power company specializing in installing Tesla Powerwalls has launched its services in Denver, Colorado, enabling residents to experience the benefits of solar energy with zero down payment.
More information is available at https://www.camsolar.us/bodi-ebikefe39694276
These solar power services are delivered by CAM Solar, a full-service residential and commercial solar installation firm, offering its services in Colorado and Texas. The company installs solar electric systems and Tesla Powerwalls in homes and businesses, and also works with home building contractors in its service areas.
CAM Solar is represented in Colorado by Bodi Ebikefe, a clean energy expert based in Denver. With almost a decade in the industry, Bodi has proven to be the most passionate advocate for solar in the state of Colorado. Homeowners all over the front range have converted to solar energy with Bodi because of his intelligent, honest approach to solar design and sales.
According to Ebikefe, homeowners who want to leave the grid for solar can do so with no out-of-pocket payments and with their first 12 months covered by the company. In addition, the cost of a Tesla Powerwall under the firm would only amount to $64 monthly.
Solar tax credits are also available on top of company offers. The Federal Investment Tax Credit provides tax savings for home and business owners who install solar power systems. In 2020, those who have installed solar panels and inverters can take 26% of the installation cost and deduct it from their federal taxes.
This amount will go down to 22% in 2021 and will be further reduced to 10% starting in 2022.
In Denver, local sources of rebates are also available from utility companies, such as the Xcel Energy Solar Rewards program, which pays solar power owners for the energy produced by their solar systems. In addition, Colorado Springs Utilities gives a rebate worth $0.10 per watt for both residential and business customers. Fort Collins Utilities customers can also receive rebates of up to $0.50 per watt of generation capacity.
"Installing a solar power system today offers a higher return on investments, thanks to the generous rebates and incentives given in Colorado," said Mr. Ebikefe. "Home and business owners can have access to lower energy bills and bigger savings, smaller carbon footprint, and even higher property value just by having a solar energy system installed.
More information about solar power systems in Denver can be found at the above URL.
Release ID: 88967634