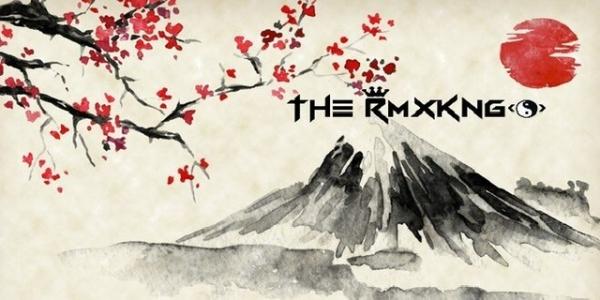 - November 13, 2020 /PressCable/ —
Up-and-coming Denver, CO-based artist and producer Ventus Kisari has launched a new sub-genre of Edo Trap songs and is seeing increased audience engagement. Known as The RMXKNG, he has made an impact on the recent music scene with this pioneering Edo Trap beats and almost magical DJing performance.
For a taste of the RMXKNG's DJing and to be taken on a wild ride and adventure through the very fabric of the musical timeline check out the Sky Radio Mixes available on Soundcloud exclusively! More information can be found at: https://soundcloud.com/ventus-kisari
The newly launched tracks are intended to meet the demand for something distinct, interesting and engaging on the local music scene.
Songs include "Nan Demo Nai", featuring UVOGIN, alongside other tracks like "Rise of the Tengu Clan" and "Just a Little." In addition to these, fans will enjoy listening to "Daylight" featuring Irahjon, "Willow", "Haiku's For You" and more.
Described as a jack of all trades, for 19 years Ventus Kisari has been a musician of all sorts. He has pioneered the style known as Edo Trap and Edo Bass, and fans enjoy his music for the immediate catchy beats.
His newly launched tracks are available across Apple Music, Spotify, Pandora and other popular streaming platforms. Interested parties can also learn more on SoundCloud.
As the RMXKNG, he has built a reputation for quality beats that can create an exciting feel for any collaboration or event. He offers bespoke remixes, which can be tailored to any stage, and the RMXKNG website makes it easy to book and manage the process.
Edo Trap is a popular new form of music and the RMXKNG is at the forefront of the movement. Now fans can experience his songs across all major platforms and streaming services.
For fans wanting more, a wide range of apparel is also available on The RMXKNG website at: https://www.rmxkng.com. These include eye-catching hoodies, T-shirts and joggers alongside apparel like socks. Customers during the pandemic can also buy branded face masks to keep safe in style.
Fans are encouraged to listen to the new tracks on Spotify at: https://open.spotify.com/artist/3W2hdfXeNCDnPAepFUpPiS
Full details can be found on the URL above, and interested parties can also find out more at: https://music.apple.com/us/album/the-rmxkng/1529098977
Release ID: 88985540