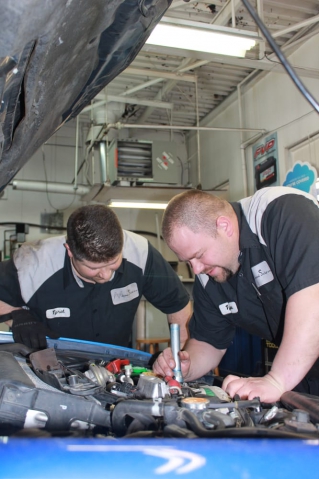 - May 12, 2017 /PressCable/ —
Denver, Colorado auto repair shop Motorized Solutions announced the launch of its series of video tutorials about basic automotive maintenance. The video series acts as an instructional tool to help customers perform preventive maintenance on cars and trucks to avoid expensive long-term repairs.
More information about Motorized Solutions and the new video series is available at http://motorizedautosolutions.com
In Colorado's variable weather conditions, preventive maintenance for motor vehicles is essential to smooth and trouble-free running. The series of "how-to" videos from Motorized Solutions covers a set of basic tips about anti-freeze top-ups, tire pressure and wear inspections, fluid level checks, oil checks, and wiper blade inspections.
The video series by Motorized Solutions will consist of individual episodes with live demonstrations. Visuals will support each tutorial to help car owners and drivers identify key components and parts, how to recognize worn-out parts, quick tips for seasonal inspections, and how to identify when a vehicle needs to be taken in.
Motorized Solutions offers a comprehensive suite of services including factory scheduled maintenance for several leading automakers including Ford, Chrysler, GMC, Nissan, Toyota, Lexus, Honda, Subaru, Volvo, Acura, Jeep, and Audi. The company also offers seasonal specials and rebates on consumables such as fuel and air filters, wiper blades, and starters.
According to a spokesperson for Motorized Solutions, "Our video series highlights the need for preventive maintenance by vehicle owners. This easy-to-use video tutorial provides a visual step-by-step guide to detecting and fixing small problems before they require major repairs. The series also provides inspection and maintenance tips to help owners decide when consumables need to be replaced. Our commitment to excellence in automotive repair has led us to aid our customers in the care of their cars."
Motorized Auto Solutions is a family-owned full-service automotive service workshop in Denver, Colorado. The shop provides auto maintenance services in Denver, Arvada, Lakewood, and Littleton. The company offers an in-house preventive maintenance service as well as a scheduled repair and maintenance service. More information about the company is available at the URL above.
Release ID: 199146