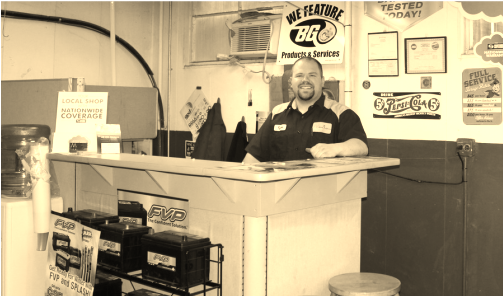 - December 19, 2016 /PressCable/ —
Customers looking for the latest Winter Tune-up and Maintenance service will soon be able to take advantage of this from Motorized Solutions, ahead of the snowy season this winter. Today Tyree Dolif, Master Technician at Motorized Solutions auto repair shop in Denver releases details of the new complete Winter Tune-up and Maintenance service special.
http://www.motorizedautosolutions.com/
The complete Winter Tune-up and Maintenance service is designed to appeal specifically to drivers that want to be safe when embarking on the winter roads this season and includes:
Synthetic Blend Oil Change – This service was included because it is recommended to switch to thinner oil when the temperature drops below freezing. This is great news for the motorist as it will allow the vehicle to run smoothly through those cold winter days.
Multi-point Vehicle Inspection and Tire Rotation – This was made part of the service, because it will ensure that the vehicle is in tip-top shape and ready to take on the snow. Customers who invest in the service should benefit from this feature because it will identify if there are any issues before it's too late, and make sure the tires are ready for snow.
Coolant flush – Motorized Solutions made sure to make this part of the Winter Tune-up and Maintenance service's package as it is important to make sure the vehicle has the correct blend of antifreeze and water. Customers of the Winter Tune-up and Maintenance Service will see benefit in this because it will ensure that the fluids do not freeze in the radiator, can be a high likelihood in cold temperatures.
Tyree Dolif, when asked about the Winter Tune-up and Maintenance service said:
"We like to offer this service at a for our customers every winter because it is important for our customers to feel comfortable and safe knowing their vehicle will not have problems in the cold of winter."
This is the latest offering from Motorized Solutions and Tyree is particularly excited about this launch because it is important to ensure vehicles are prepared for the cold winter. Unprepared vehicles can have issues, which can lead to the motorist being stranded. This is easily avoidable by ensuring that proper care is taken prior to the cold winter season. Motorist will find comfort in knowing that there is nothing to worry about when it is cold and snowy outside.
Those interested in learning more about Motorized Solutions and their Winter Tune-up and Maintenance service can do so on the website at http://www.motorizedautosolutions.com/
Release ID: 155400