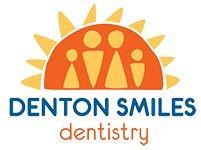 - August 29, 2018 /NewsNetwork/ —
Denton, TX—For the fourth year in a row, Denton Smiles Dentistry has been voted the best dental practice in Denton, TX. This practice stands out for quality customer service and dentistry work. Patients frequently refer new patients here and remark on the attention and care provided by the dentists, technicians, and front desk staff.
Part of the success of the clinic is attributed to the work of Drs. Vo and Tran, long-time residents of Denton. The pair work as a team both in and out of the office, spending time between their successful practice and their two children. The married couple and dentistry duo built the practice with the intention of providing a family feel to residents of Denton. Their education took place in Texas with both being proud Baylor alumni. The individualized care offered at this practice creates the ability to have one dentist for children, parents, and even grandparents.
In addition to the patient experience, Denton Smiles Dentistry strives to remain current on changes in the dental field. Both dentists are members of the American Dental Association, Academy of General Dentistry, and the Texas Dental Association. Drs. Vo and Tran also take part in continuous training in order to offer the best in latest advancements. Since they specialize in restorative, cosmetic, and pediatric dentistry, they offer services suited for everyone from the toddler's first tooth to grandpa's dentures.
The services offered at this practice provide an insight as to how they are continuously named the best dental practice in Denton, TX. Dental care includes general cleanings, braces, crowns, dentures, and root canals, among other things. For those seeking cosmetic work, the clinic has teeth whitening services and other cosmetic options, like veneers. The clinic focuses on making the experience pleasant and affordable. The front desk staff and technicians are well-versed in customer service and dental needs. A treatment coordinator is available to help decide next steps when needed.
To assist financially, the clinic accepts a wide range of insurances and accepts multiple forms of payment. There is also a Care Credit option, allowing for monthly payments with no interest. For new patients without insurance, a comprehensive exam and x-ray is just $75.
As native Texans and long-time residents of their beloved city, the dentists at Denton Smiles Dentistry know how to serve their community. The combination of service, high-quality practice, and accommodating payment practices serve as the foundation for their long-held title as the best dental clinic.
Release ID: 399278