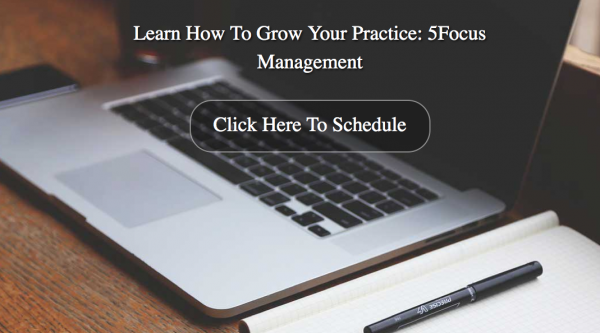 - March 16, 2016 /PressCable/ —
Customers looking for the latest Free Dental Marketing Webinar will soon be able to watch "Learn How To Grow Your Practice" by 5Focus Management. Today Souleymane Diallo, Founder at 5Focus Management releases details of Learn How To Grow Your Practice's development.
Learn How To Grow Your Practice is designed to appeal specifically to Dentists, Orthodontists, Oral Surgeons and includes:
Top 10 Marketing Principles – This feature was included because it is a major tool for any dental business to have in their marketing arsenal. This is great news for dental clinics, as it will save them time and help grow their practice.
The Five Pillars – This was made part of the product to help clinics find their capacity blocks that slows down a practice. Customers who buy Learn How To Grow Your Practice should enjoy this feature because it will create a better office flow and reduce stress.
30 Minute Consultation with Souleymane Diallo – 5Focus Management made sure to make this part of the Free Dental Marketing Webinar's development as to quickly find the areas that need improvement. Dental clinic owners will likely appreciate this because the clinic can focus on these issues and concerns and eliminate them.
Souleymane Diallo, when asked about Learn How To Grow Your Practice webinar said:
" 5FOCUS Management Business Practice Model is all about building a successful dental practice. A Success Model that is simple and easy to implement in any practice. This product was carefully formulated by by using the latest technologies, and contains 5focus features with result driven and proven methods!"
This is 5Focus Management's second release of a new product and Souleymane Diallo is particularly excited about this release because dental practices have been asking about this product almost non-stop and at last, dentists will be able to get their hands on it.
Those interested in learning more about the business can do so on the business website at http://5focusmanagement.com
Those interested in viewing the webinar (available weekly, or a previous webinar is available on demand) can go directly to the webinar listing, here: http://app.webinarjam.net/register/20669/1c8b7c25d2
Release ID: 107240